"He's So Down To Earth": Rising Tennis Star Reveals How Roger Federer Inspires Him
Published 09/06/2020, 12:44 PM EDT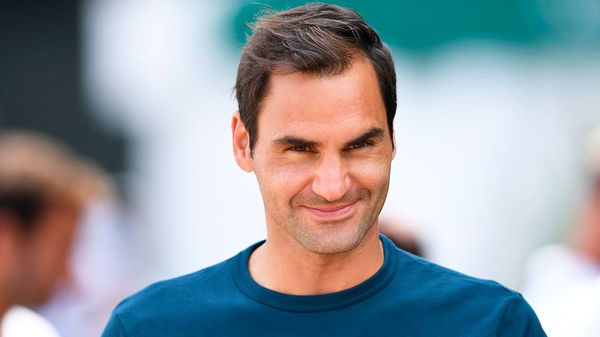 J.J. Wolf is one of the upcoming stars on the ATP Tour. Just 21-years of age, Wolf is already making a mark on the professional circuit. Back in 2018, he had the chance to practice with one of the tennis greats, Roger Federer. How did a one-off session with the Swiss Maestro impact the young American? 
J.J. Wolf is making his Grand Slam debut at the 2020 US Open. He stunned #29 seed Guido Pella in the first round and took the match in four sets. Furthermore, a commanding performance in the next match earned him a third-round clash with 2019 finalist Daniil Medvedev.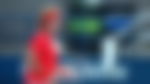 ADVERTISEMENT
Article continues below this ad
Even though Wolf lost to Medvedev in straight sets, he can hold his head high for the achievements he's amassed as a professional, at a tender age. But how impactful was Wolf's practice session with arguably one of the greatest tennis players ever? 
"Meant the world to me" – JJ Wolf on hitting the court with Roger Federer
Any aspiring tennis player would definitely have Roger Federer as one of their idols. While Wolf's mullet hairdo might signify a tribute to Andre Agassi, he still holds Federer in high regard. 
But not everybody gets to chance to hit a few balls with Roger on the tennis court. JJ Wolf seized the opportunity and attempted to learn everything he could from Federer in their brief session. Here's Wolf's description of his meeting with Federer in 2018:
ADVERTISEMENT
Article continues below this ad
"I got to practice with one of my idols. I was so nervous, but we hit for an hour or so and then afterwards we sat down and spoke for about 30-40 minutes. It was small talk and advice about anything," Wolf said.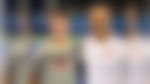 "That meant the world to me. I got to have a normal conversation with a definitely extraordinary human being. It just made me look up to him more. He's just a regular guy who has unbelievable accomplishments. He's so down to earth. It made me want to keep working hard and be someone with influence like him."
ADVERTISEMENT
Article continues below this ad
Wolf certainly has a lot of ambitions in his career and undoubtedly has the required talent to make them come true.
Aged only 21, we'll be seeing a lot of this talent in the coming years! When do you think he'll get his first career title?