"He's Too Exciting": Reilly Opelka Snubs Nick Kyrgios in His and John Isner's Team
Published 08/15/2021, 7:23 AM EDT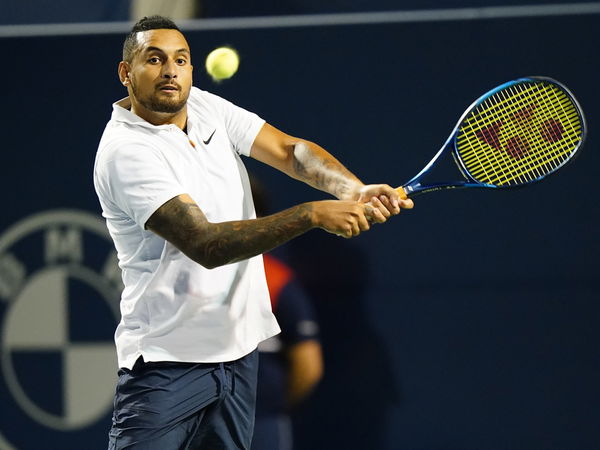 ---
---
Reilly Opelka is one of the tallest players on the tennis circuit at the moment. He gave a really funny definition of service bot during his post-match interview in Toronto. The American has reached the final of the National Bank Open and excluded Nick Kyrgios from the first team.
ADVERTISEMENT
Article continues below this ad
Opelka beat Stefanos Tsitsipas in the semifinals in order to make it to the finals. He will face the number one seed, Daniil Medvedev in his maiden final of 2021.
ADVERTISEMENT
Article continues below this ad
He doesn't fall under the serve bot: Reilly Opelka on Nick Kyrgios
Serve bot is the term that explains the perfect service in a tennis match. When the service falls inside the box and is counted as a serve, it is called a serve bot. Opelka is the tallest player in tennis currently, towering over everyone at 2.11 m. His serve lands from a great height and is difficult for the opponent to receive. However, Opelka has other views when it comes to Kyrgios.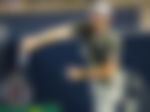 "Isner and I were joking around about what the definition of a servebot is, because we were joking, like is Kyrgios considered first-team all-bot? Because he holds serve a lot. The stats kind of point towards him holding a lot, and it's considered a possible potential first-team all-bot," said Opelka during his post-match interview.
Watch this story: How Roger Federer, Rafael Nadal, Novak Djokovic, Serena Williams, and Others Travel
Opelka did not want to include Kyrgios in the list of serve bot players as he is too entertaining to watch. He believes that serve bot players are miserable to watch.
"Right now it's Isner is first team. I'm first team. Karlovic is first time. Raonic, and I think Kevin Anderson. But Kyrgios makes a case for it, but we kind of came to the conclusion today that servebots have to be a little bit miserable to watch, and he's too exciting, too fun to watch, so he doesn't fall under the servebot, the full first team servebot category (smiling)," said Opelka.
Opelka aims for maiden title in 2021
ADVERTISEMENT
Article continues below this ad
After upsetting a number of big players at the National Bank Open, Reilly Opelka is on the verge of claiming his maiden title this year. Opelka beat Nick Kyrgios in the first round last week and made his way to the finals.
He will face number one seed, Daniil Medvedev in the finals and has a great chance at creating another upset. His height will be of utmost importance for him in order to beat Medvedev. Medvedev beat John Isner in the other semifinal to reach the finals.
Can Opelka pull off another upset?
ADVERTISEMENT
Article continues below this ad