"His Health and Rafael Nadal": Tennis Legend Reveals What Can Stop Novak Djokovic
Published 10/28/2020, 4:15 AM EDT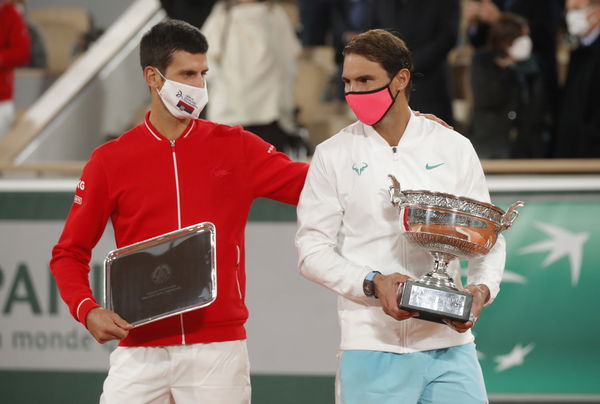 ---
---
As Novak Djokovic inches ever so close to yet another major record, the G.O.A.T debate is taking a new dimension. After defeating compatriot Filip Krajinovic in his first match at the ATP Vienna Open 2020, Djokovic needs just one more win to equal Pete Sampras' record of six year-end finishes as world number one.
ADVERTISEMENT
Article continues below this ad
In light of that, American tennis legend Jim Courier believes this achievement is as important as the number of Grand Slams won. While he feels Djokovic possesses the ability to further extend his record in the years to come, Courier highlighted the only two things that can cut short the Serb's stellar run. One of them goes by the name of Rafael Nadal.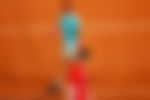 "There are only two things that seem likely to prevent him from adding more weeks and years at number one. His health and Rafael Nadal," Courier expressed in a recent interview. "There's no doubt that Novak has been the dominant force in men's tennis again this season. The numbers don't lie."
ADVERTISEMENT
Article continues below this ad
What helps Djokovic's claim as the 'greatest ever'?
Nadal is Djokovic's closest competitor in the world number one battle. Despite Djokovic's dominance this year, Nadal had him reeling in the French Open 2020 final. If Djokovic hadn't played in Vienna, Nadal would have again chased him for the year-end number one race in Paris.
Another feat Courier holds in high regard is the total number of weeks as the top-ranked player. And that is another record Djokovic is a favorite to break, even though he is behind Roger Federer and Nadal in terms of Grand Slams won.
"When evaluating the all-time greats, there can be a tendency to overvalue singles majors won," Courier said. "Weeks at number one, as well as year-end number one finishes, are also very significant aspects of evaluating all-time greats from my perspective."
Courier explains what makes Novak Djokovic great
Sampras earned his year-end No. 1 feats of six consecutive years. While Djokovic cannot emulate that, Courier highlighted what makes Djokovic's accomplishment equally remarkable.
ADVERTISEMENT
Article continues below this ad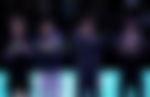 "Novak's ability to carve out his own history while playing alongside Federer and Nadal is every bit as difficult and hard to comprehend as Pete's six years in a row," Courier said.
If Djokovic holds onto his ranking till March, he will overtake Federer for most weeks ever as No. 1, further adding to his claim in the G.O.A.T debate. But for the moment, Djokovic is only focused on tying Sampras' record. He can do so with a win over Borna Coric on Wednesday.
ADVERTISEMENT
Article continues below this ad