'Hope Kobe Would Be Proud of Me': Nick Kyrgios Pays an Emotional Tribute to NBA Legend Kobe Bryant
Published 02/16/2021, 3:22 AM EST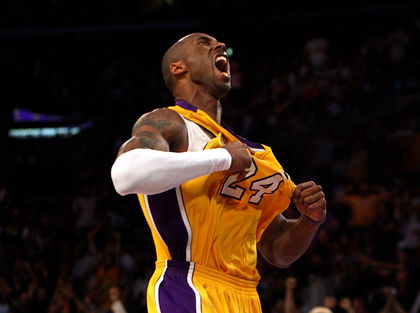 ---
---
It's been more than a year since a tragic accident claimed the life of Kobe Bryant and eight other people. The world has been paying respects ever since, and the tennis community released a video that featured stars like Novak Djokovic and Nick Kyrgios expressing their admiration for the Lakers kingpin. 
ADVERTISEMENT
Article continues below this ad
Kobe Bryant left a tremendous impact on Nick Kyrgios
Kobe Bryant's impact expanded beyond basketball. He was such a hard-working athlete who eventually transformed into a shining beacon of success. All the work that he put into his career is now paying off in terms of inspiring the younger generation. 
ADVERTISEMENT
Article continues below this ad
"Kobe inspired me and I think many athletes around the world just the way he went about his occupation," Kyrgios said in the video.
"His hunger to get better on and off the court was inspiring and that's a bit of the Mamba Mentality you know, just going out there with a certain drive."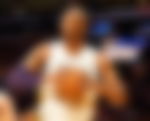 Kobe Bryant wasn't just an individual trying to succeed in his sport. He took his body to the limits and instilled a similar mentality in his teammates as well. Basketball is a team sport, and it is sensational that Bryant won five NBA championships in his glorious career.
"Every time he went out there he was one of the most popular players and I think it's just playing for a lot of people other than yourself. When someone is as talented and works as hard as that, he's going to leave a mark on every sort of sport," Kyrgios added about Kobe. 
Kyrgios remembering Kobe through a beautiful gesture
Kobe Bryant left a great impact on the world and he will forever be remembered for his greatness. Tennis players have a lot of respect for the late Lakers legend, and Kyrgios is one of the top players who paid tribute on the court after Kobe's passing. 
"It was special. I had my headphones on, but I wasn't listening to anything because I wanted to hear the crowd's reaction. I definitely wanted to go out there in the Kobe jersey I wanted to represent everything that he stood for that day," Kyrgios recollected. 
It was truly an emotional moment for Nick Kyrgios and the fans at the Australian Open on January 26th, 2020, and Kyrgios later paid a bigger tribute to Kobe through a beautiful gesture. 
"I wanted to get something in memory of Kobe and it was painful, but it was worth it. I think when I look down there, it just reminds me of how great he was, not just as a basketball player but as a person as an athlete, his drive.
ADVERTISEMENT
Article continues below this ad
"Honestly, I just hope Kobe would be proud of me," Kyrgios expressed while pointing at a tattoo that he got in Kobe Bryant's memory. 
Kobe Bryant will never be forgotten and always be celebrated for his achievements on and off the court. The uniqueness of tennis made Kobe fall in love with the sport, and his passion further inspired a whole new generation to work harder. 
ADVERTISEMENT
Article continues below this ad