How Alexander Zverev Can Beat Novak Djokovic at the ATP Finals 2020
Published 11/20/2020, 1:37 AM EST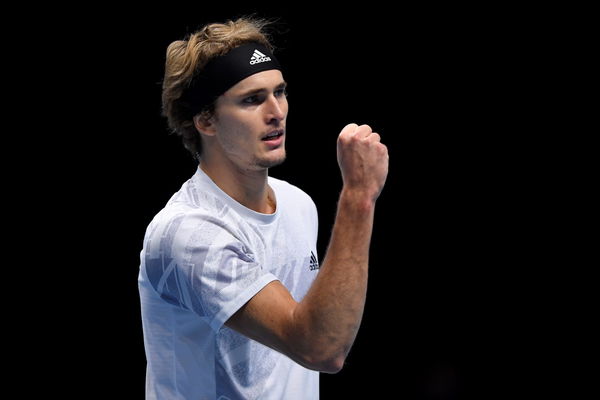 ---
---
Novak Djokovic has had two highly contrasting matches at the ATP Finals 2020. After a win in his opening match where he lost just five games against Diego Schwartzman, the world number one won just six games in his loss to Daniil Medvedev.
ADVERTISEMENT
Article continues below this ad
As a result, Djokovic faces a must-win situation for qualification into the semi-finals. To make things more difficult for the Serbian superstar, he faces a player who has defeated him in two big finals in the past. One of those wins for Alexander Zverev came at the ATP Finals when he won the event in 2018.
On Wednesday, Medvedev managed to bring Djokovic out of his comfort zone. He did not allow him to dictate play from the baseline and just did not give Djokovic any room to get into a rhythm in the rallies. He matched Djokovic shot to shot. Gradually, as the match progressed, Medvedev just out powered the Serb with his groundstrokes.
ADVERTISEMENT
Article continues below this ad
Djokovic's 28 unforced errors on the night also did not help his cause, and that is something which is completely in his control, come Friday's match against the towering German.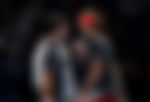 Can Alexander Zverev stun Novak Djokovic again?
Djokovic's loss to Medvedev had shades of the 6-4, 6-3 loss to Zverev in the 2018 final. Zverev too did not allow Djokovic to get in his zone, and just smashed heavy groundstrokes, forcing Djokovic into difficult positions on the court.
The good news for Zverev is that Djokovic is coming into the match on the back of that loss against Medvedev from just a couple of days ago.
Zverev is another player who boasts of a huge serve and a height that helps him cause further damage with his serve. He did that in the final in 2018, and can certainly do the same this time. Djokovic had just a solitary break point against Medvedev, which he failed to convert. At the same time, it is important for Zverev to keep his double faults in check.
Djokovic's numbers on his own serve were also poor. Zverev's return of serve has considerably improved this year. He will take advantage of it if Djokovic has another poor day on serve.
Zverev needs to throw Djokovic off his game
ADVERTISEMENT
Article continues below this ad
Zverev did struggle a bit against Schwartzman as well, but he found a way when it mattered most. Against Djokovic, Zverev can mix things up and use the drop-shot to good effect as well. However, he will need to balance it out well as Djokovic is quite effective at the net too.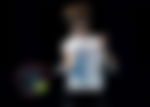 The two men share a win each in their two matches on indoor hard-courts, both at the ATP Finals in 2018. While Djokovic holds a 3-2 lead in their head-to-head record, both Zverev's wins came in big finals (ATP Finals and Italian Open 2017).
ADVERTISEMENT
Article continues below this ad
The German has even more experience now and is better equipped to deal with pressure, but Djokovic is known to produce his best tennis on big occasions. However, Zverev knows how to beat Djokovic in big matches too, and it will all come down to his composure.