How Can Aslan Karatsev Defeat Novak Djokovic At Australian Open 2021 Semifinal?
Published 02/17/2021, 3:30 AM EST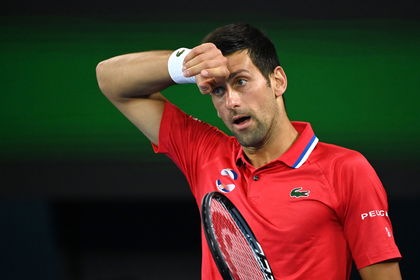 ---
---
The world gets to see a surprise package in every other grand slam, but Russia's Aslan Karatsev has overwhelmed all. He has become the first man in the Open Era to reach the semis of a debut grand slam event. However, standing in front of him is the biggest roadblock one can ask for, Novak Djokovic. 
ADVERTISEMENT
Article continues below this ad
Interestingly, the Russian has played only 18 Grand Slam sets in his entire career, while the Serbian great is looking out for his 18th Slam win. It is true that Aslan has beaten Diego Schwartzman, Felix Auger Aliassime, and Grigor Dimitrov on his way to the semis, but none of that matters when it's Novak on the other end. So how can he beat him?
He must wear out Novak Djokovic and then attack
ADVERTISEMENT
Article continues below this ad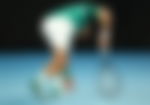 Now, this must have been the worst advice under normal circumstances because wearing out the machine is almost impossible. But the Serb reported a muscle tear in his third-round game against Taylor Fritz and is definitely not at his 100%. Also, he has already played a five-setter and three four-setters in this event, which are enough to test the 33-YO. Even against Alexander Zverev, he was trying to rush the game and win quick points. 
So under these special conditions, if Aslan can play bigger rallies early in the set, he can have a physical advantage over the player six years older and currently less fit than him. Even if he cannot break Djoker's serve, he can have a real chance in taking a tie-break away from the Serb.
Force him to play more net points
This can be a trial and error for the initial set in the game, but it's worth giving a shot. The Serbian has never been very good at his volleys. Notably, he is an exceptional baseline player who would stretch his body like slime to cover the court. On the contrary, his volley skills are nowhere close to that level, and add those poor overhead shots, Novak is suddenly a human. So Karatsev can force Novak to run back-and-forth as a surprising move once or twice after a few rallies to gain some easy points. 
However, if he does not see any luck in the initial one or two sets, a change in strategy must come into play.
Read also – How Can Rafael Nadal Beat Novak Djokovic at Australian Open 2021?
Stay offensive on the Serb's second serve
ADVERTISEMENT
Article continues below this ad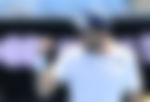 Novak is undoubtedly the greatest returner in the game of Tennis, but that does not apply to his serving skills. Yes, his first serves are well-positioned and mostly good at accuracy. Still, his serves don't come with an unplayable speed and the second serves are not as accurate. So it will be a good idea for the Russian to exploit this crack in the game of Novak Djokovic. He is ought to show him he has nothing to lose, but everything to gain. 
Apart from all of these suggestions, it will mostly remain a mental game against the 17-time Grand Slam champion. At this stage, Aslan must at least put a brave show, if nothing more.
ADVERTISEMENT
Article continues below this ad
Read also – "Was a Relief": Novak Djokovic States the Racquet Smash at Australian Open 2021 Helped Him