How Can Rafael Nadal Surpass Stefanos Tsitsipas Hurdle at Australian Open 2021?
Published 02/16/2021, 11:50 AM EST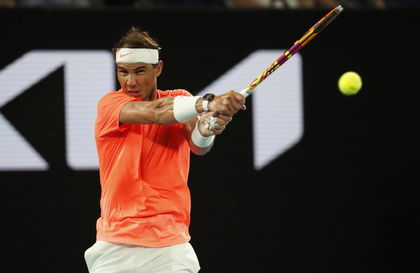 ---
---
It's time for the quarter-finals of the Australian Open 2021, and fans will witness some exciting matches there. In one of the clashes, World No.2 Rafael Nadal will face World No.6 Stefanos Tsitsipas.
ADVERTISEMENT
Article continues below this ad
The match will be quite interesting, as both the players are in superb form and will like to earn a ticket to the semi-finale.
Although Rafael Nadal will surely begin as the favorite in the match, he will surely not take Stefanos Tsitsipas lightly. The 22-year-old Greek player has played some really aggressive tennis at the Australian Open 2021 and will like to carry forward this great form.
ADVERTISEMENT
Article continues below this ad
Nadal hasn't lost a single set in the Grand Slam so far and there has been a pattern that has been helping him. It is his serve and his shot after that also called the '+1', which helps him gain momentum.
Rafa mostly plays a great forehand after the service that often makes his opponents clueless and leaves them vulnerable.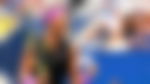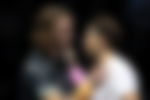 Rafael Nadal will definitely repeat his pattern against Stefanos Tsitsipas and might take it to the new level
In the four matches so far, Nadal has hit a serve +1 forehand 77% of the time and won 65%. In numbers, out of the total of 195 times, he hit a forehand on his serve +1 151 times.
What's impressive is that he has a win percentage of 65% while using a forehand as his serve +1 shot. That means out of the 151 times, he has won the point on 98 occasions.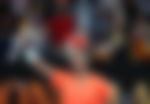 Even if his opponents return the serve to his right in order to force him to use his backhand, he goes deep and converts it into his forehand.
What's even more brilliant is that the forehand that he uses in the serve +1 is quite powerful and lands wide of the opponent. Thus, he usually fails to reach there or even he manages to reach, he is not able to return with some good force.
ADVERTISEMENT
Article continues below this ad
Although Nadal relies heavily on his forehand that he uses as his serve +1 shot, he still has a good win percentage with the backhand too. Rafa has hit a serve +1 backhand just 23% of the time. However, he still has a whopping 68% win percentage on that as well.
If this pattern continues, Rafa can not only beat Tsitsipas but can even thrash him easily. Fans certainly have huge expectations from him and want him to reach the semis as soon as possible.
Will Nadal be able to win his 21st Grand Slam title following this pattern in Melbourne this year?
ADVERTISEMENT
Article continues below this ad