"Humble, Grounded": British Tennis Legend on Rafael Nadal and Roger Federer's Impact on External World
Published 06/29/2021, 6:54 AM EDT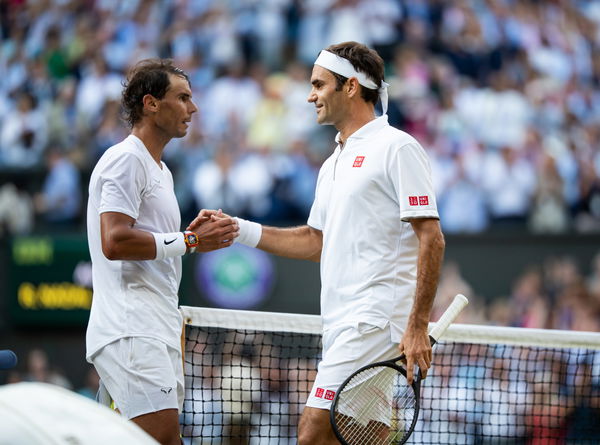 ---
---
Tim Henman is one of the most influential and illustrious British tennis players of all time having won 11 ATP titles and played in six Grand Slam semifinals. He paved the way for all British players, as he made an impact on world tennis.
ADVERTISEMENT
Article continues below this ad
The former British player has had his say on Andy Murray, and the success that Roger Federer and Rafael Nadal have achieved when he made an appearance on the "Don't Tell Me The Score" podcast. He also urged people not to define success as winning tournaments and titles.
In a way, the man is right, however, not all fans will agree with his words. After all, the Big 3 today are judged on the basis of their winnings.
ADVERTISEMENT
Article continues below this ad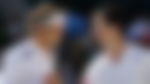 Tim Henman and his concept of success
Tim Henman never won a Grand Slam title in his career despite reaching the semifinal stage a total of six times in his career. That coupled with a career-high No.4 ranking in men's singles category, it is understandable that Henman's ideology of success may differ from others.
"It's very easy in sport to sort of quantify success by winning and losing. And tennis is an interesting sport, because – irrespective of how good you are, even if you're number one in the world – you still lose a lot," said Henman during the podcast.
"If you were the fourth best lawyer in the world, or you were the fourth best banker in the world, you'd be doing alright. But in sports, it's way too easy just to look at it as defined by winning and losing… Having been in the semis four times people sometimes would say: 'Well, he didn't win Wimbledon. So he wasn't a success'. But I'm not sure I'd agree with that," said Henman.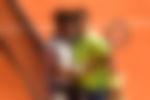 Watch this story: Roger Federer, Serena Williams, Novak Djokovic, and Andy Murray: First Strike at Wimbledon Championship 2021
Henman on Rafael Nadal and Roger Federer
Undoubtedly the best players of the generation, Nadal and Federer are nearing the concluding stages of their respective careers. There is no doubt about the strength and longevity they have displayed, however, the current stats do not go in their favor. However, Henman is a big fan of the two tennis stars.
"When you look at Federer and Nadal, I would say they are the two best ambassadors in all of sport, and you won't meet two more humble, grounded, decent human beings. They can teach a lot of people a lot of different things around values," said Henman about the two legends.
ADVERTISEMENT
Article continues below this ad
The former British star is also a fan of Andy Murray and did not hide any emotions when it came to the three-time Major winner.
"I've always been a massive supporter of Andy, and what he's gone on to achieve has been incredible to watch."
Andy Murray will be in action on Wednesday when he plays his second round game at SW19.
ADVERTISEMENT
Article continues below this ad