'I Am His Nephew'- Rafael Nadal Says That Uncle Toni Nadal Will Be Disappointed to See Him Lose Against Felix Auger-Aliassime
Published 05/28/2022, 7:02 AM EDT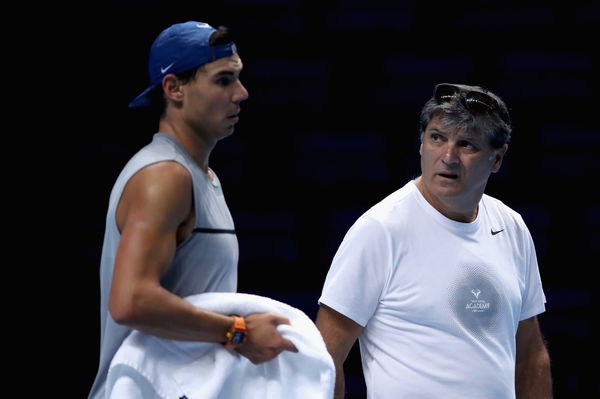 Currently, Rafael Nadal is on his way toward claiming his 14th Roland Garros title. In the fourth round, Nadal will next play World No.9 Felix Auger-Aliassime. The match is set to be slightly different for Nadal as his uncle and former coach, Toni Nadal, is a part of the Canadian star's coaching staff. Although many assume that his presence may act as a disadvantage for Nadal tactically, the 21-time Grand Slam champion has a different view.
Under the stewardship of 'Uncle Toni', Nadal won 16 Grand Slams and became the World No.1. After deciding to split with Nadal in 2017, Toni Nadal is currently coaching Felix Auger-Aliassime.
ADVERTISEMENT
Article continues below this ad
Rafael Nadal on having Uncle Toni on the opposite side
Yesterday, post his third round, Nadal opened up about having Toni Nadal in Felix's player box in the fourth round. During the interview, he admitted that he's not sure about his uncle's presence in the opposite box. However, on the other hand, Nadal also admitted that his presence might not really have any effect on him.
"I don't know if he is going to be on the box or not. If he's in the box, it is no problem at all for me now. I have zero doubts about the feelings of my uncle for myself," Nadal said.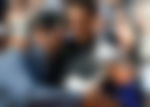 Toni Nadal is one of the biggest names in tennis. A living example of his on and off the court is Rafael Nadal. Seeing the 21-time Grand Slam champion, one can be sure that 'Uncle Toni' is one of the best and most successful coaches in the sport. Going further in the interview, Nadal praised his uncle's professionalism. However, he made sure to confess that his uncle will certainly harbor special feelings for him irrespective of the situation.
Watch this story- Serena Williams, Coco Gauff, and other American star's top moments at the US Open
Nadal said, "He's now helping Felix. He's a professional. I know the feelings he has for me. I have zero problems with that. But at the same time, I know he is going to do his job."
ADVERTISEMENT
Article continues below this ad
Recalling the relationship between Rafa and Toni Nadal
Toni Nadal and Rafael Nadal announced their split at the end of the 2017 season. However, the two have not let the splitting affect their personal relationship. Outside the sport, the nephew-uncle duo continues to have a warm relationship. Recalling that relationship, Nadal went ahead with a hilarious end to his answer.
He said, "I am his nephew, even more than that. For all the things that we enjoyed together. I'm sure even if he's working with another player, for him it's going to be difficult to want me to lose."
ADVERTISEMENT
Article continues below this ad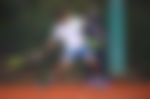 Nadal and his uncle have won a number of French Open titles together. However, after winning 10 French Open titles as a team, the two are set to go against each other at the 2022 French Open. Will the uncle be able to get the better of his nephew? Or will the nephew make his way to an unprecedented 14th title? Let us know in the comments.