'I Am Very Very Happy for You'- Grigor Dimitrov Connects Over a Video Call to Congratulate Rafael Nadal
Published 06/23/2022, 7:06 AM EDT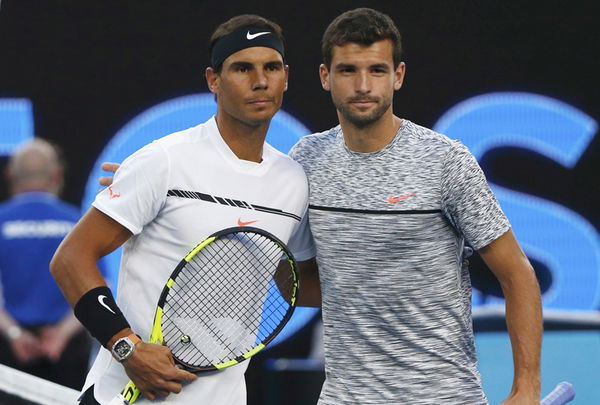 Amidst the all stress related to his foot injury, Rafael Nadal received a wonderful news. The 22 times Grand Slam champion will soon welcome his first child. After winning his 14th French Open title, the legend announced that he and his wife Maria Perello are expecting.
Further, when the news arrived last week, tennis fans and entities flooded the social media platforms. And some close friends of Nadal decided to congratulate him in person, such as the Bulgarian tennis ace Grigor Dimitrov.
ADVERTISEMENT
Article continues below this ad
Dimitrov is happy for Rafael Nadal
The former world No.3 and the current World No.4 share a bond beyond the tennis courts. Therefore, how could Dimitrov miss out on sending well wishes to his dear friend? He connected with Nadal over a video call and said, "I am very very happy for you. Excited?"
To which Nadal replied, "Yeah, of course, I always felt I am gonna be a father by the end of my tennis career. But it's longer than what I thought."
Dimitrov- "No, we don't see the end of your career. So let's focus for now on all the positive things ahead."
Nadal- "Exactly, what time do you go to sleep normally?"
Dimitrov- "I usually go to sleep around 10 o'clock. I am an early bird. I like to go in, night in, settle in." Following that, they said goodbye to each other and fans and ended the call.
In addition, both the tennis aces have arrived in London and were spotted practicing on the grass courts for the Wimbledon Championship this week. The Bulgarian earlier played in the Queen's Club Championship, a grass-based tournament. While Nadal will play the Grand Slam as his first event of grass swing.
Nadal against Dimitrov
ADVERTISEMENT
Article continues below this ad
Rafael Nadal has locked horns with the 31-year-old, 15 times, up till now and has a lead of 14 wins in the head-to-head records. The only time Dimitrov succeeded in trashing him was in the quarterfinals of 2016 Beijing Open. He got the better of the Spaniard in straight sets of 6-2, 6-4.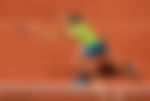 Further, their last encounter was in the clay courts of 2021 Monte Carlo Masters. They tussled for a seat in the quarterfinals of the ATP 1000 event and Nadal took an easy win of 6-1, 6-1. Though just after claiming victory over Dimitrov, the king of clay fell prey to the Russian tennis ace Andrey Rublev's run.
ADVERTISEMENT
Article continues below this ad
Watch this story: Top five best Serena Williams outfits of all time
However, if they meet in the upcoming Wimbledon Championship, it will be their first clash on the grass. And as both of them have had splendid runs on the surface, the match will for sure be thrilling. Sending well wishes to an old friend.