"I Don't Feel the Emotions as Much I Used to": Nick Kyrgios Makes Worrying Admission After Citi Open Loss
Published 08/04/2021, 2:52 AM EDT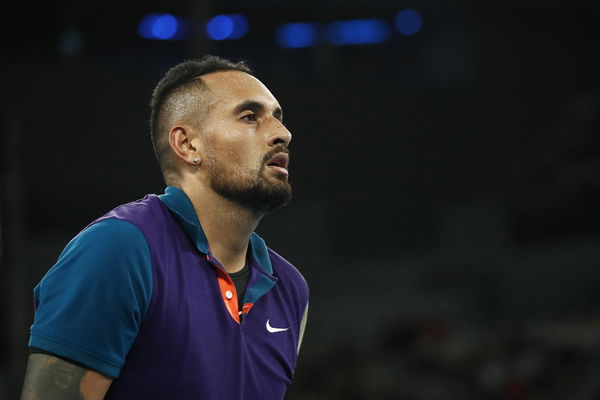 ---
---
Despite the end of the extravagant Summer Games, tennis action continues in galore. With guaranteed entertainment, courtesy of a power-packed lineup, the Citi Open 2021 kicked off in exuberant style. Notably, the return of a certain Nick Kyrgios was the highlight of the tournament on day 2. The defending champion played his first game against World No. 107, Mackenzie McDonald. However, while fans expected a straightforward win for the Australian, Mackenzie had a different script to play out.
ADVERTISEMENT
Article continues below this ad
Surrounded by fans, the arena was buzzing in hopes of an enthralling battle. However, what followed was a half-hearted display from Nick against Mackenzie's dominant gameplay. Looking out of touch and off-balance, Nick was far from at his best. As a result, the American used his counterpart's lack of focus to his advantage and defeated Nick in straight sets. The crowd watched in silence as Nick walked out in despair. Reflecting upon the loss now, Nick opened up on a mixed bag of feelings.
ADVERTISEMENT
Article continues below this ad
"I'm a competitor but I feel as if I just don't take it"- Nick Kyrgios
Detailing his feelings post the shock defeat, Nick explained how a shift in his mentality is affecting his performance on the court. While fans wonder about the reason for the Australian's loss of interest in the game, many speculate recurring injuries to be the cause of the issue. Highly energized once, the 26-year-old now plays with a rather laid-back, cautious attitude.
He said, "I never want to lose. Like, I'm a competitor. But I just feel as if I don't take it- it's weird. When I'm out on the court, I'm not like- I don't– like I don't feel the severity of breakpoints, I don't feel the pressure like I used to. I don't know. It's like I don't feel the emotions as much as I used to when I'm on court."
Kyrgios: "I feel like I actually enjoyed my tennis more when it was so up and down. Like you see me today, like I'm losing and I'm barely getting angry. I actually miss the days when I was losing and I was carrying on and I was getting fined and I was throwing my racquets." pic.twitter.com/dyltNiSGky

— Kelyn Soong (@KelynSoong) August 4, 2021
Reflecting upon his poor performance, he further added, "Ultimately, like, I know I can't be too hard on myself. I haven't played a lot of matches or any of that type of stuff. I'm not going to talk bullshit, I played pretty average. My body feels pretty average." 
Kyrgios said he "just didn't play great," but gave plenty of credit to McDonald: "He played well. He made enough returns. He played the big points well. He should be proud. He's a good player. He's a great guy, as well. I'm not taking anything away from him." pic.twitter.com/WyIUA2oCbP

— Kelyn Soong (@KelynSoong) August 4, 2021
ADVERTISEMENT
Article continues below this ad
Disinterested Kyrgios, disappointed fans
Not long ago, Nick's antics were seen at the 2021 Wimbledon Championship. However, against all efforts of starting strong, Nick fell victim to a mid-tournament injury and was ruled out for the rest of the competition. As a result, he also withdrew from the 2020 Tokyo Olympics. Hence, his return to the court was much awaited, but not readily timed.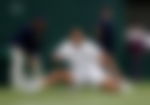 Undoubtedly, fans long to see the Nick Kyrgios they once looked forward to seeing. However, the future seems uncertain for the Australian, as unfortunate injuries and shock defeats lurk over him, knocking on the doors of a possible early retirement.
ADVERTISEMENT
Article continues below this ad