"I Feel Like It Could be My Last Time" – Nick Kyrgios Makes Huge Retirement Hint at Citi Open 2021
Published 08/02/2021, 1:06 AM EDT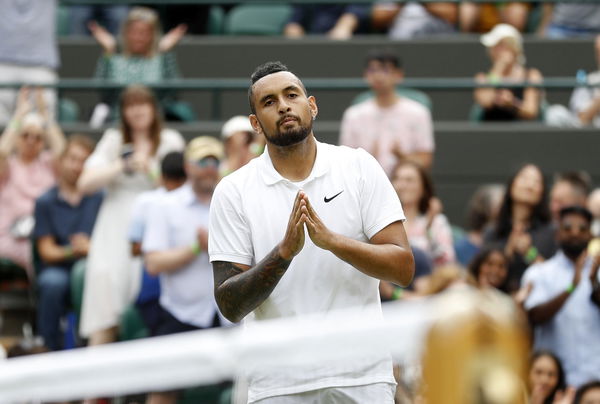 ---
---
Aussie maverick Nick Kyrgios has always had mixed feelings about playing tennis. But surprisingly, he has now given a huge hint regarding early retirement at the pre-tournament press conference in Washington, D.C.
ADVERTISEMENT
Article continues below this ad
The 26-year-old Australian tried to explain that he is unclear where his future beholds in tennis. Although he enjoys coming back every time, he also doesn't miss it much when away.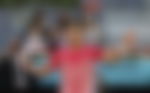 ADVERTISEMENT
Article continues below this ad
Nick Kyrgios unsure about his future in tennis
Notably, the Citi Open defending champion has no idea whether he would be returning back to any tournament next year. However, he hopes to give the crowd what they expect from him.
"I definitely feel, I mean, it's pretty crazy. I don't know. I don't know. Like, when I come here and I play, I feel vibes. Like every time I'm at a tournament, I feel like it could be my last time I'm ever going to be here. In Atlanta I felt the same way. Washington.
"I don't know. I don't know where I'm at. I feel weird. I feel strange about my career at the moment," Kyrgios said.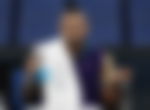 Furthermore, Kyrgios emphasized that he does not take anything for granted. In addition to that, he is looking forward to giving his all to the tournament he enjoys playing at, such as Citi Open.
He added, "I don't take any tournament for granted. I don't take any match for granted any more. Every time I'm at an event, at a special one like this, I don't take any day for granted. I love being around it. I try and soak in as much as I can. Just the practice, being around the courts, being at the highest level, I don't take that for granted."
Moving on, Kyrgios would meet American Mackenzie McDonald in the opening round. Hopefully, the competition fires him enough to keep coming back for many more years to come.
Watch this story: Top Five Best Tennis Video Games
Kyrgios does not miss tennis when away from the sport
Similar to most athletes, the Aussie star does get hyped returning to the court. Even so, he has a limited preferences when it comes to playing a tournament. For instance, in the 2020 season, Kyrgios has accumulated only a 7-4 win-loss record.
ADVERTISEMENT
Article continues below this ad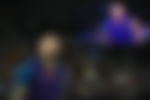 "I'm not going to lie. I mean, I don't miss it that much any more," he continued. "No, it's good. It's good to be back obviously, especially at these tournaments where I'm extremely comfortable and there's a lot of crowd. I think they're definitely hoping I do well."
Inarguably, Kyrgios' playing style is worth watching every time. Plus, he is a genuine entertainer at heart, too. Thus, the tennis world would hope for him to stick around for as long as he can.
ADVERTISEMENT
Article continues below this ad
Do you think Kyrgios would go for early retirement? Or he would keep coming back for a piece of tennis action?