"I Really Appreciate It": Andy Murray Receives Special Gift From Soccer Great Cristiano Ronaldo
Published 02/21/2021, 3:00 AM EST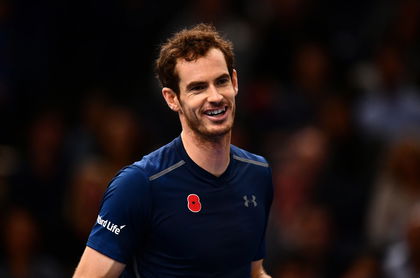 ---
---
Mutual respect is one of the aspects that makes the world of sport so great. Recently, Portuguese soccer star, Cristiano Ronaldo, showed his admiration for three-time Grand Slam champion, Andy Murray.
ADVERTISEMENT
Article continues below this ad
Although they hail from different cultures and sports, it doesn't stop them from supporting one another. And for these reasons, they are role models for millions around the globe.
In this case, Juventus' #7, Cristiano Ronaldo, sent a token of respect to the former World No. 1 tennis player. And on receiving it, Andy Murray was overjoyed.
ADVERTISEMENT
Article continues below this ad
WATCH: Making of Tennis Greats Rafael Nadal and Andy Murray
Andy Murray received a signed jersey from Cristiano Ronaldo
The Great Britain professional has been in and out of the tennis circuit due to his recurring injuries. However, Murray never stops working and comes back everytime to prove that he's still got it.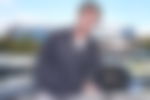 Similarly, the all-time highest goal scorer of UEFA Champions League also dedicates great value to fitness and hard work. This monumental effort they put in is what has made them so successful in their respective sports.
But such hard-working athletes also look for inspiration from one another to face and combat the challenges they face.
So when Murray received a signed jersey from Ronaldo, he was nothing but grateful. Later on, Murray gave his signed shirt and a tennis racket in return.
"Thank you very much Cristiano for the shirt. I am a big fan and I really appreciate it. Unfortunately, I can't come to watch your match in the next few days, but I signed a shirt for you as well," Andy said.
Moving forward, the five-time UEFA Champions League winner is chasing his first win at the tournament with his new team, Juventus. On the other side, Murray is on his path of resurgence.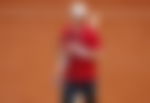 What lies ahead for Murray?
Murray suffered a huge blow when he tested positive for the coronavirus and had to withdraw from the Australian Open 2021. Even then, he has fought back the illness and started his tennis season elsewhere.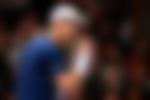 Incredibly, the current World No. 125 reached the final of the ATP Challenger event in Biella, Italy. Now, he is looking forward to competing for an ATP 250 event at Montpellier.
ADVERTISEMENT
Article continues below this ad
With more time spent on the tennis court, it won't be long before we see Murray in big tournaments again. During the quarantine, he'd promised that he would deliver better results this year, which he clearly is working towards.
So, we will definitely see the six-time Grand Slam finalist compete throughout the 2021 season. And hopefully, he will bring back some good memories with his tennis. Go, Andy!
ADVERTISEMENT
Article continues below this ad
WATCH: When Roger Federer Dropped an F-Bomb on Andy Murray at Australian Open