"I Refuse to Finish Off the Court": Juan Martin del Potro Eyes Tokyo Olympics Return
Published 11/28/2020, 1:54 AM EST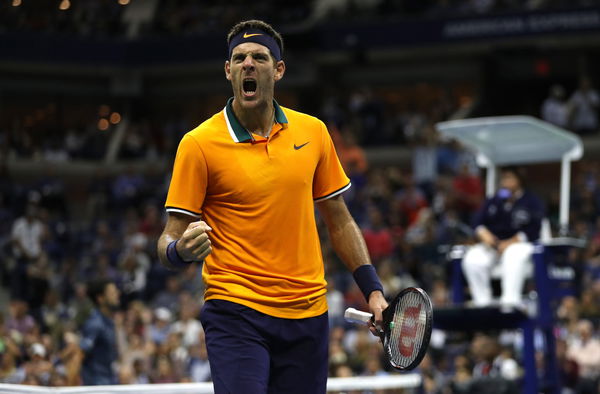 US Open champion Juan Martin del Potro isn't giving a thought to retirement yet and has targeted the next Summer Olympics for a return to action.
The veteran Argentine star, currently recuperating from a third knee surgery, has said he won't set his racquet down for good before a flutter at the Tokyo Olympics next year.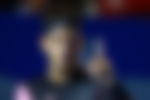 Juan Martin del Potro came close to Olympics gold in 2012
ADVERTISEMENT
Article continues below this ad
Originally scheduled to be staged this year, the Tokyo Games were postponed owing to concerns around the novel coronavirus pandemic.
Del Potro came close to winning gold at the 2012 Games but lost narrowly to Roger Federer.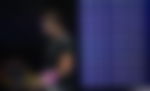 However, he did redeem himself somewhat by winning the bronze-medal match against Novak Djokovic.
In a candid chat with ESPN, the 32-year-old said thst even though he is determined to play on, it will take a lot out of his body to do so.
"Taking me a lot to go back": Del Potro reveals struggles with fitness
"I'm going to be honest. The truth is that it is taking me a lot to go back. It is becoming very difficult for me but I'm not going to give up," said the Argentine.
Del Potro said he has set sights on making one last dash to Olympics glory.
"My dream is to be able to be in the Olympics Games. I love tennis and I refuse to finish off the court," he said.
The Argentine, who has 21 career ATP titles to his credit, was off the circuit this year owing to his knee surgery.
He also didn't feature in the Grand Slams this year.
Del Potro's last Tour title wins came in 2018
Del Potro's last fruitful year in the ATP was 2018 when he won two outdoor, hard court titles – Acapulco, Mexico and the Indian Wells Masters 1000 event.
Even in 2019, the Argentine, who towers at 6'6", struggled to produce his best tennis and ended the season without a single title against his name.
ADVERTISEMENT
Article continues below this ad
For a player who possesses one of the most powerful forehands in the game, Del Potro has largely underachieved in Majors, with the 2009 win at the Flushing Meadows his only brush with Grand Slam glory.
While on the last legs of his career quite literally, his dodgy knees might just take him to an elusive Olympics gold next year.
ADVERTISEMENT
Article continues below this ad