"If Spectators Are Allowed": Novak Djokovic Puts Forward a Condition Over Tokyo Olympics 2021 Participation
Published 05/27/2021, 11:51 PM EDT
---
---
Serbian World No.1 Novak Djokovic has made a big announcement regarding his Tokyo Olympics 2021 participation. More precisely, he has put forward a condition to travel to Japan for the Games this year.
ADVERTISEMENT
Article continues below this ad
Given the ongoing pandemic crisis, the Japanese government and the tournament organisers will allow any overseas family members into the country. However, they are yet to give a 100% confirmation on whether the tournament will take place in July or not.
Last year, the Tokyo Olympics did not take place because of the coronavirus outbreak. So what will be its fate this year?
ADVERTISEMENT
Article continues below this ad
Read More: "Part of Life on the Circuit": Novak Djokovic Disregards Naomi Osaka's Decision to Skip Pressers at French Open 2021
Novak Djokovic takes a big call on Tokyo Olympics 2021
Currently, the 18-time Grand Slam champion Novak Djokovic is contesting at the ATP Belgrade-2 2021. He defeated Argentine Federico Coria to reach his second semifinal on home soil this year.
In his post-match press conference, an interviewer inquired whether he is looking forward to playing in Tokyo this year. The Serbian ace answered straightforwardly.
"I plan to play the Olympics if spectators are allowed," Djokovic said. "If not, I will think twice before participating," Clearly, he is now tired of playing without the fans in the auditoriums.
(All quotes are translated from Spanish to English via Google Translate).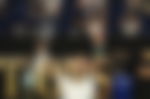 Additionally, many top players, including Serena Williams, Roger Federer, Rafael Nadal, Naomi Osaka, and Kei Nishikori, have expressed different concerns. While Serena and Rafa are still unsure about their calendar, Federer demanded clarity on the tournament commencement. The Japanese locals, however, call the schedule in the current situation questionable.
Hopefully, the Tokyo Olympics 2021 organisers and the Japanese government will soon make the final call. For now, the tournament has July 23 – August 8 dates.
Besides that, top tennis players are looking forward to playing at Roland-Garros 2021 from next week onwards.
Read More: KING HAS LANDED IN ROLAND GARROS: Roger Federer Hits With Reigning Australian Open Semi-Finalist at French Open 2021
Djokovic, Nadal, and Federer in the same half at Roland-Garros 2021
The triumvirate of tennis – Djokovic, Nadal, and Federer are in the same half of the draw in Paris. It means that only one of them will reach the finals.
ADVERTISEMENT
Article continues below this ad Thus, tennis fans have an exciting couple of weeks with scintillating matchups at the French Open 2021. Moreover, the next-generation players now have a legitimate chance to try their luck.
Do you think Nadal will successfully defend this crown? Or is it time for someone to snatch it from him?
ADVERTISEMENT
Article continues below this ad
Also Read: Rafael Nadal, Roger Federer, Serena Williams, and Others Part of Winners and Losers List of French Open 2021 Draw