'If You Say Something Regretful'- American Tennis Legend Andre Agassi Advises Players Such as Nick Kyrgios and Bernard Tomic
Published 10/06/2022, 8:30 AM EDT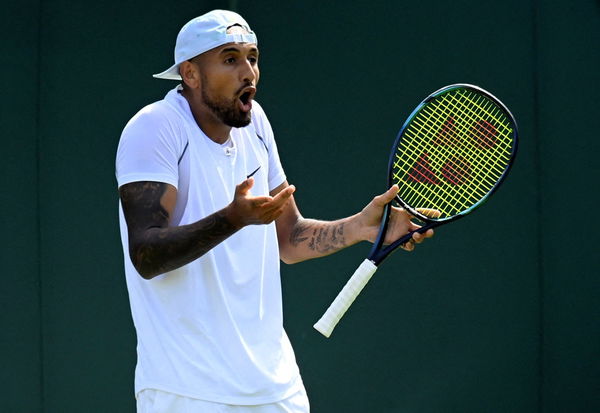 In the last few years, Nick Kyrgios and the 29-year-old Bernard Tomic's relationship have been contentious, to say the least. They were both considered to be top prospects in junior tennis and expected to go far. Additionally, there was a time when these two were more than just teammates; they were also close friends. But in recent times, their relationship has taken an unexpected turn.
ADVERTISEMENT
Article continues below this ad
Lately, a verbal exchange escalated into open hostilities between the two because of Tomic's insensitive remarks toward Kyrgios. As a result, Kyrgios vented his anger, providing an appropriate rebuttal to Tomic's claims. In an interview, the eight-time Grand Slam winner Agassi talked about this issue and gave them some sound advice.
ADVERTISEMENT
Article continues below this ad
Andre Agassi offers words of wisdom for Nick Kyrgios and Bernard Tomic
The tennis couple Andre Agassi and Steffi Graf were invited for an interview with Channel Nine earlier. Agassi was asked for a piece of advice for Nick Kyrgios and Bernard Tomic being in the headlines for all the wrong reasons. To which the 52-year-old said, "I sort of try to highlight, you know, just how difficult it is to grow a period little alone in the public eye. You know, one thing you hope from a distance is that these moments in their lives are appreciated, you know, taken in and learned from."
He further suggested, "You know, if you if you lose, you don't learn something from it. that's all. It is a loss, and if you say something regretful and you know you don't learn from it, then all you did was hurt. So, as a result, you hope that they figure their way where there is little pain as possible." In terms of their head-to-head matchups, the two have only once faced each other. For the 2019 Kooyong Classic exhibition match, Tomic prevailed over Kyrgios with a score of 6-3, 6-4. 
Where did this Kyrgios-Tomic issue start?
ADVERTISEMENT
Article continues below this ad
Bernard Tomic, the Australian tennis star, was the one who initiated the word war. He took to Instagram and posted a story, saying, "He knows my style dominates his and he knows he will lose. The only logical explanation is that I'm his idol."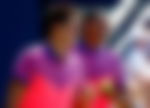 In return, Nick Kyrgios reacted to Tomic's story by posting another Instagram story from his end that stated, "Haha TOMIC let's not forget the time I paid for your flight home from Shanghai because you had no money. Hahahaha re write history, you are the most HATED athlete in Australia. You are right, no one can take over that."
ADVERTISEMENT
Article continues below this ad
WATCH THE STORY: Nick Kyrgios and Costeen Hatzi's cozy relationship moments

Kyrgios has had a mixed season so far in 2022, as he managed to win the Australian Open men's doubles. On the other hand, he nearly won his first Grand Slam tournament in singles matches twice during the 2022 season. Talking about Bernard Tomic, the Australian ranks 659 in the ATP ranking and has nothing to show in terms of career progression.