"I'm Sure She Will be Back": Rafael Nadal Opens Up in Support of Simone Biles Following her 2020 Tokyo Olympics Withdrawal
Published 08/03/2021, 2:03 AM EDT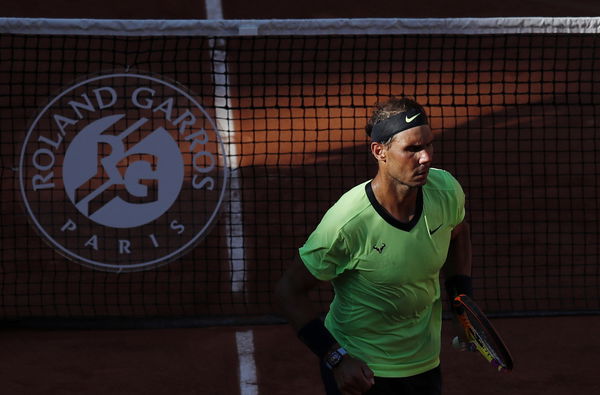 ---
---
The 2020 Tokyo Olympics was an eventful tournament, to say the least. The weeklong competition was power-packed with some stellar performances by athletes from all over the world, who competed fiercely in their quest for gold. Courtesy of high-level action and intense drama, it thoroughly entertained fans, as matches went right down to the wire. However, with exuberant entities playing on the highest stage, unprecedented controversies follow. Despite the tournament's glamor and extravagance, the Summer Games made world news, but not for its athleticism. Reflecting upon the same now is Rafael Nadal, who missed out on the tournament because of an earlier injury.
ADVERTISEMENT
Article continues below this ad
The 2020 Tokyo Olympics made front-page headlines after renowned gymnast, Simone Biles, withdrew from the competition, citing mental health reasons. Despite being one step away from a shot at gold, Simone decided to not take part, as she believed she wasn't ready to perform mentally. This news shocked the sporting world in particular, who were in absolute disbelief as the American youngster turned down a career-defining opportunity.
ADVERTISEMENT
Article continues below this ad
Notably, she faced an extreme backlash from fans and followers, further making the situation grim. However, like a few others, former Olympic Gold medalist, Rafael Nadal, has spoken in favor of the young blood.
Watch This Story: How Roger Federer, Rafael Nadal, Novak Djokovic, Serena Williams, and Others Travel
"If she doesn't feel ready, then why she has to do it?"- Rafael Nadal
Simone Biles sparked a worldwide conversation on mental health, courtesy of her withdrawal. However, as many spoke against her, sports entities from all across the globe also came ahead and spoke in favor of her. Extending his support, Rafael Nadal too expressed how strongly he feels about the whole situation.
When asked if he supports Simone's decision, he said, "Yeah, 100%, if you don't feel ready, you have been working so hard all your life to achieve your dream. She achieved amazing things and I'm sure she will be back. But in this moment she doesn't feel ready and why she has to do it?" 
EXCLUSIVE: We asked tennis superstar @RafaelNadal
what the thinks about the mental health conversation that Simone Biles has sparked.

"If you don't feel ready, why do you have to go for it?"pic.twitter.com/0q0I8WJf1L

— Norah O'Donnell 🇺🇸 (@NorahODonnell) August 2, 2021
Rafael withdrew from the 2020 Tokyo Olympics, following his semi-final loss at the French Open. Giving his body some much-needed time for recovery, he also saw out the 2021 Wimbledon Championship. However, after almost a two-month-long break, the Spanish maestro will finally return to the court.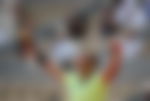 Comeback king Rafael
Rafael Nadal has already arrived in Washington for his first appearance in the iconic Citi Open. The former World No. 1 will begin his journey to the 2021 US Open in a quest for his 21st Grand Slam title. His return has sent flames blazing across the city as fans and followers are ready to storm the stadium gates, all for a glimpse of the super-star.
ADVERTISEMENT
Article continues below this ad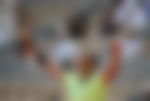 Speaking of Rafael's fandom, Citi Open chairman, Mark Ein said, "It is indescribable… Tickets have been sold out the minute they went on sale. The extra that we could put on sale, went on sale. And we have a waiting list of 15,000 people who want to come. I think that's indicative of the amount of interest there is in seeing this great icon of our game in Washington for the first time." 
The Spaniard returns in action as he faces Jack Sock in the first round of the tournament. Undoubtedly, fans remain ecstatic as a worthwhile display is on the card.
ADVERTISEMENT
Article continues below this ad