"Important to Learn to Control Your Emotions": Boris Becker on What Sets Roger Federer, Rafael Nadal and Novak Djokovic Apart
Published 07/04/2021, 10:30 AM EDT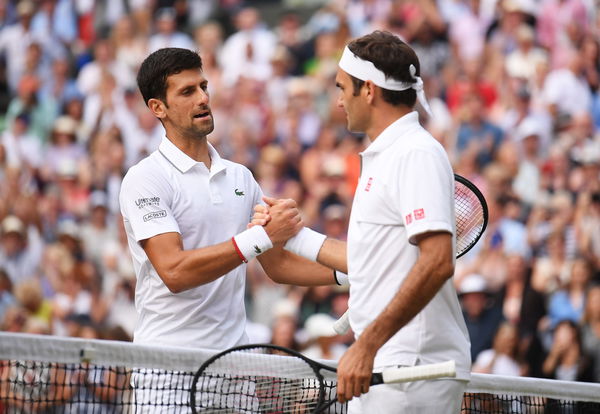 ---
---
Former Grand Slam champion Boris Becker has paid a glowing tribute to the Big 3, saying that what sets Roger Federer, Rafael Nadal and Novak Djokovic apart is their ability to keep calm under pressure and control their emotions.
ADVERTISEMENT
Article continues below this ad
Speaking to leading English daily The Guardian, the six-time Grand Slam champion said that the Big 3 hold a clear mental edge over their rivals and never "give up the fight" even when they are down.
Roger Federer, Rafael Nadal and Novak Djokovic are masters at staying in the fight
ADVERTISEMENT
Article continues below this ad
Becker added that while Federer and Nadal are pass musters when it comes to holding their nerves and turning matches from impossible situations, Djokovic can write a whole book about that.
"It's important to learn to control your emotions and to not give up the fight until the last point is played. That's what Roger and Rafa have got. Novak could write a book about that." 
In a rich compliment to the Serb, whom he formerly coached, Becker said while the tennis world knows him to be a hand-knuckled street fighter who would never back down from a fight, the player Djokovic is a polar opposite of the person.
He revealed that it took a while for him to understand the human being that lives inside the competitor when he started coaching the Serb.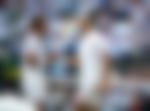 "I love Djokovic's attitude. He's like a street fighter. But when I started coaching him, I took the time to get to know the person away from the player," Becker said.
Djokovic the person is a polar opposite of Djokovic the player: Becker
The German added that while Djokovic is as fierce a competitor as they come on court and is often "cold and mechanical" in his manner of working opponents over, take him away from tennis and one will not find a more endearing person.
Additionally, he often wondered how two contrasting natures could exist in the same person.
Watch This Link: When Prince Charles Was Left in Awe with Roger Federer's Perfect Tennis at Wimbledon Championships
ADVERTISEMENT
Article continues below this ad
"The person is very different to the player you see on the court. The player is mechanical, even cold. But he's the opposite in private. He's got the most endearing character you can find. I always found it intriguing how those two personalities can exist within one person," the stalwart added.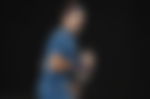 ADVERTISEMENT
Article continues below this ad
Djokovic's mental steel has already taken him to two Grand Slam titles this year, and he has reached the fourth-round at Wimbledon, firmly on course for his third.