IN PICTURES: Nike Unveils Rafael Nadal's Stylized Whites for Wimbledon Championship 2022
Published 06/19/2022, 1:21 AM EDT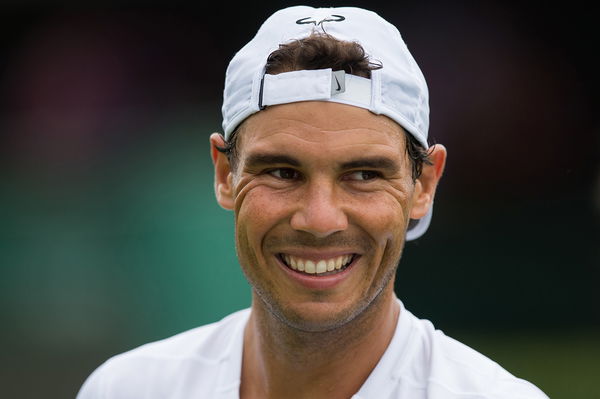 Rafael Nadal is the name synonymous with hard work and perseverance. The 36-year-old showed exemplary grit and determination to play the French Open 2022 in pain and won it eventually. Although, as the Spaniard confirmed, he will not take anesthetic anymore.
The 36-year-old went through treatment immediately after the French Open and has felt better. As the world number 4 gears up for a return to Wimbledon after three years, we have a look at his new outfit that he will don in the tournament.
ADVERTISEMENT
Article continues below this ad
Rafael Nadal's Wimbledon Outfit revealed
While Nadal is busy preparing for the upcoming Wimbledon championship, his outfit for the same is out now. Notably, the 36-year-old last played in Wimbledon back in the year 2019, where he reached the semifinals but lost against Roger Federer in a four-set match. Further, the Spaniard missed out in 2021 because of an injury.
On Friday, Nadal revealed he would travel to London on Monday. Now that the all-white kit is out, we can't wait to see the legend take the court.
Read more: After 22nd Grand Slam Victory, Rafael Nadal Will Welcome His Heir
Having won the first two Grand Slams of the year, Nadal is in contention to complete calendar Grand Slam this year.
Rafael Nadal at Wimbledon
ADVERTISEMENT
Article continues below this ad
If we go by the records, the grass-court is definitely the least favorite surface for the Spaniard. However, it doesn't mean that his prowess at the Wimbledon is any less. Out of the four Grand Slam, Nadal has won the least number of matches at Wimbledon. He still has a solid 53-12 win-loss record in the tournament. Apart from that, the 36-year-old has won the title twice in the years 2008 and 2010, respectively.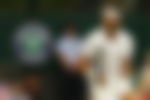 Since then the 36-year-old has done well only in 2018 and 2019 when he reached the semifinals but lost to the other two of the big three players Novak Djokovic and Roger Federer. The last time Nadal won the Wimbledon title is over a decade ago and he must be eager to win it this time.
ADVERTISEMENT
Article continues below this ad
Watch this story: Top Five Best Serena Williams Outfits of All Time
Given that Roger Federer is not here, and he recently got the better of Novak Djokovic in Paris, the Spaniard will be confident going forward to add another Grand Slam title to his name. With 22 titles, he is already leading the race for the most number of Grand Slam titles. It will be interesting to see if the Spaniard wins another this year.