"Interesting Times Ahead Of Us I Think": Roger Federer Predicts the Monetary Advancements in Tennis
Published 08/26/2021, 6:30 PM EDT

Follow Us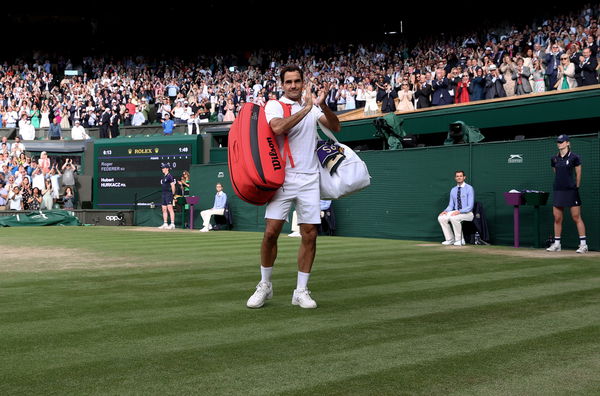 Roger Federer will remain out of action for the rest of the season due to a knee injury. His season comes to an end in an unfortunate manner, however he will be back stronger next season. In an recent interview, he has revealed how money can change the sport in the near future.
In a recent interview with the International Tennis Federation, Federer talked to Masahide Sakamoto. He joined a panel consisting of Shingo Kuneida and Gordon Reid when they discussed the future of tennis.
ADVERTISEMENT
Article continues below this ad
Roger Federer describes the role of money in taking tennis ahead
There is no doubt that the world of sports is completely dependent on money at the moment. The world is moving ahead with the help of money and so is sports. However, Federer has highlighted the positives of monetary and technological advancements in this field. He spoke mainly regarding the game and the advantage players will be having with their racquets and fitness.
"Nowadays, because of the money as well, players have bigger teams, you take better care of yourself, travelling is getting easier than it used to be 20-30 years ago," said Federer.
"So, I think we're also going to see bigger players hitting bigger, and then I think there's always going to be something in racket technology, and string technology that's going to come, that's going to give us more topspin, more control so that we can hit harder through the ball," said Federer.
Watch This Story: How Roger Federer, Rafael Nadal, Novak Djokovic, Serena Williams, and Others Travel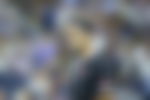 Federer shows concern for the handicapped players as well
ADVERTISEMENT
Article continues below this ad
Not only was Federer focused on the players playing normal tennis, but he was also optimistic of seeing a change in the wheelchaired players. His prediction says that there will be newer technology which will bring about a change in the sport altogether.
"I believe it's the same with the wheelchair itself. It's going to be more mobile, more fast. There's always going to be little things to adjust. I just think the rules need to comply that it still stays an even playing field. But interesting times ahead of us I think," said Federer.
ADVERTISEMENT
Article continues below this ad
Overall it is a good thing for more money and technology to come into the picture. However, it's likely that these changes will come around only when Federer's playing career has ended.