Is 2021 Tokyo Olympics the Last Chance for Roger Federer to Win an Olympic Gold Medal?
Published 01/03/2021, 8:52 AM EST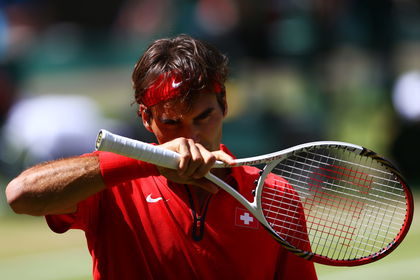 ---
---
Roger Federer has made no secret of his desire to win an Olympic Gold Medal in the singles category. The Swiss maestro came closest to winning one at the 2012 London Olympics where he had to settle for a silver.
ADVERTISEMENT
Article continues below this ad
It was former World No. 1 Andy Murray who downed the Basel-born in London in three straight sets. However, at Roger's expense, it became one of the most historic moments of tennis for the United Kingdom.
History of Roger Federer at Olympics Games
ADVERTISEMENT
Article continues below this ad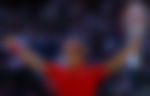 Unlike many, the 20-time Grand Slam winner from Switzerland has participated in 4 Olympic games. His quest for the gold medal started at the 2000 Sydney Olympics as an 18-year-old teenager.
Even then, the passion to win the medal was equivalent to today. He reached the semifinals in his first run at the Games; however, two consecutive losses left him without a medal.
After four long years, he came back at the 2004 Athens Olympics. Unfortunately, the 103 ATP titles winner crashed out in the second round at the event.
Federer's first Olympic glory came at the 2008 Beijing Olympics. He won the gold medal in doubles with compatriot and friend Stan Wawrinka.
His first medal in singles came at the next Olympics in London. Unfortunately, Andy denied him the gold medal as he delivered the performance of a lifetime.
Looking to change his silver for gold, Federer prepared himself for the 2016 Rio Olympics. However, his bad luck continued as he had to withdraw from the event due to knee surgery.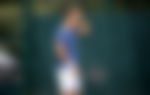 2021 Tokyo Olympics: Last chance for Federer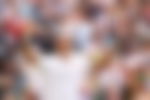 Olympic Games come only once every four years; therefore, it's next to impossible for the 39-year-old to participate in Paris. Notably, his part in Tokyo itself will mark his two decades of playing at the highest level in tennis.
ADVERTISEMENT
Article continues below this ad
"Big plan is to be there (Japan) for the Olympics. Let's hope for the best for the Olympic Games coming to Tokyo next year, this is also one of my big goals. I really hope I can come back to Tokyo for that," Federer said.
From two knee surgeries and more than a year break, the challenges are not decreasing for Federer. But the 5 best male in tennis definitely desires to end his magnificent career with a big bang.
Winning a Gold medal at the 2021 Tokyo Olympics will mean the world to Federer and his fans. As a last hope, he will do all that is required out of him to be ready in time. 2021 is surely the last time Federer will compete for Switzerland in the Olympics.
ADVERTISEMENT
Article continues below this ad