Is One-Handed Backhand Coming Back With Emergence of Players Like Stefanos Tsitsipas and Dominic Thiem?
Published 11/23/2020, 1:10 PM EST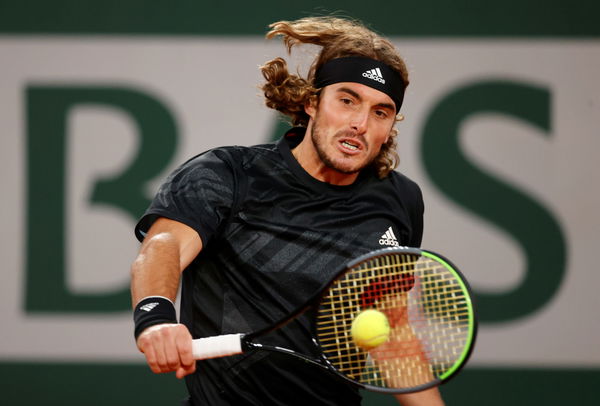 ---
---
What would one choose- a conventional two-hand backhand or a single hand backhand if one has to start playing tennis tomorrow? Of course, most tennis fans would pick the first option, simply because it's easier. However, players like Denis Shapovalov, Stefanos Tsitsipas, and Dominic Thiem went for the second option. Interestingly, they all have succeeded with that.
ADVERTISEMENT
Article continues below this ad
In 1999, about 43 players out top 100 in the ATP Rankings used the one-handed backhand. The number fell drastically in the next decade and came to 28 in 2009 with the retirement of legends like Pete Sampras and Gustavo Kuerten. From here the number further fell with only players like Roger Federer, Richard Gasquet, and Stan Wawrinka using it.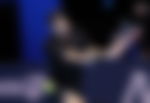 Clearly, everyone was believing that the time of the one-handers has gone. However, with the emergence and success of Shapovalov, Tsitsipas, and Thiem, fans have once again started looking at the one had shot as an effective tool.
ADVERTISEMENT
Article continues below this ad
Recently, the World No.6 Stefanos Tsitsipas recently said that he was unsure whether the one-hand backhands were coming back or not.
"I really don't know. I'm currently mentoring a Japanese kid who's like 6 years old, and I'm encouraging him to play a single-handed backhand. But his father told me that it's unusual to play single-handed backhands in Japan," told Tsitsipas in a recent interview.
Clearly, everyone is just not ready to accept the one-hander readily. Some even fear that they spoil the technique of the player if he/she adapts it at a young age.
"It's a better shot overall"- Stefanos Tsitsipas on one-handed backhands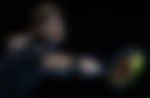 Tsitsipas further quoted that according to him, the one-hander was more effective and thrilling to watch.
"I just think it's a better shot overall and more thrilling to watch," concluded Tsitsipas.
Coaches these days certainly don't recommend the shot. They believe that it requires more power, better stability, and the body has to be shifted quickly. But, the supporters argue that shots like these don't let the opponents settle as they are much more sudden than the two-handers.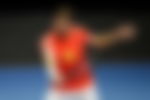 Roger Federer, who practiced and propagated the shot for more than 15 years, also believed that it was harder. In an early interview, he said that one should go for the two-hander because it was simpler. However, it was only after watching the Swiss Maestro play so well that many youngsters preferred the one-hander.
ADVERTISEMENT
Article continues below this ad
With both Federer and Wawrinka on the verge of retirement, it is the youngsters like Tsitsipas and Shapovalov who have to carry the legacy of the shot ahead. Today, just 15 players out of the top 100 players in the ATP rankings use it naturally. However, with the brilliant performances by Thiem and Tsitsipas lately, youngsters will definitely look forward to adapt it.
ADVERTISEMENT
Article continues below this ad