Is Roger Federer the Only Active Player From His Generation of Tennis Players?
Published 09/20/2021, 5:02 PM EDT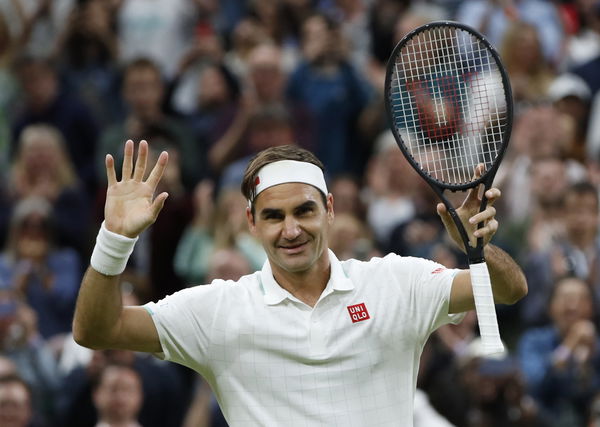 ---
---
It's been 23 years (and counting) since Swiss Maestro Roger Federer turned pro on the ATP tour. Federer's first tournament was in Switzerland(Gstaad), where he lost in the second round.
ADVERTISEMENT
Article continues below this ad
While it took years for the Swiss achieve consistent success at the highest level, he had to overpower few of the best players of that era to earn victories, especially in majors.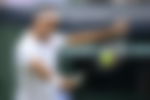 Roger Federer managed to dominate peers who made their debut around the same time as him
ADVERTISEMENT
Article continues below this ad
The likes of Marat Safin, Andy Roddick, David Nalbandian, and others have given their best to stop Federer from winning titles initially. But, the 20-time grand slam champion managed to outlast all these players to carve a special place for himself in tennis history.
Since 1998, the Swiss star played with different generations of players and each generation posed different challenges. While Safin, Hewitt, Nalbandian, etc., questioned his baseline prowess, stars like Nadal and Djokovic forced him to make modifications to his game in order to stay on top. Watch this story: Roger Federer, Serena Williams, Maria Sharapova, Naomi Osaka, and Other Tennis Stars at Met Gala over the years
Not many high-performance athletes can proudly say that they have faced different generations of players and still managed to come out on top, which showcases their adaptability to the ever-changing sport.
Now, with Federer taking a break from the on-going 2021 ATP season due to a knee surgery, let's take a look at the players who made their debut on-tour around the same time as Federer.
Marat Safin
Before the start of Federer phenomenon, the Russian tennis star Marat Safin ruled the roost. He was the first Russian to win the US Open title in 2000(defeated Pete Sampras in straight sets).
An offensive baseliner, Safin is a hard-court specialist and never hesitated to come to the net. Along with Agassi, the Russian was also touted to have one of the best double-handed backhands in the history of the sport.
Posing heavy talent, the former world no.1 didn't chase titles and instead looked for fun in tennis matches. This lack of determination could also be one of the reasons for Safin to not have achieved prolonged success on the ATP tour.
Throughout his career, Safin managed to win two major titles(2000 US Open & 2005 Australian Open). The Russian faced Federer for a total of 12 times during his career and tasted victory in only two matches.
While the Swiss Maestro got the better off Safin irrespective of the surface, the latter managed to win the semi-finals in the 2005 Australian Open(where Roger was the defending champion) and went on to win the finals against Lleyton Hewitt.
After retirement from professional tennis, Marat Safin donned the politician's hat as he got elected to the Russian parliament. In 2017, he resigned from that position and was recently seen at the ATP Cup as Team Russia's captain.
Andy Roddick
Having made his professional ATP tour debut in the year 2000, American tennis star Andy Roddick shot to fame with his unique serve and a huge forehand. Roddick shot to fame when he won the 2003 US Open title, defeating Juan Carlos Ferrero in straight sets.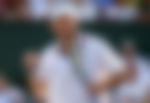 After this title, Roddick couldn't win another major title but reached the slam finals four more times. But, the American lost all the matches to Roger Federer. Throughout Roddick's career, he was unable to establish dominance over the Swiss.
The duo faced each other 24 times on the ATP tour with Roger winning 21 matches in them. Both players have their serves to be the key weapon and they back it up with an aggressive baseline game. Against Federer, Roddick fell short when it comes to baseline exchanges.
Post-retirement, Roddick has played an active role in tennis by being an analyst at Tennis Channel and stays in constant touch with his fans on Twitter.
Lleyton Hewitt maintained a positive head-to-head record against Roger Federer initially
Hewitt made his debut in the same year as Roger Federer(1998). The Australian was one of the few players to have dominated the Swiss Maestro early in the rivalry. The duo faced each other 28 times during their career and Hewitt won seven out of the first nine matches.
Even though Federer bounced back since 2004, the Aussie's incredible baseline defense game troubled Roger initially. Not just the Swiss, Hewitt managed to register memorable victories against contemporaries like Marat Safin, Andy Roddick, Andre Agassi, and Pete Sampras.
In fact, Hewitt was one of the few players to have a positive head-to-head record against Pistol Pete. Known for putting up a fight till the last point, Hewitt managed to win two major titles by defeating Sampras and David Nalbandian( 2001 US Open & 2002 Wimbledon).
ADVERTISEMENT
Article continues below this ad
Post-retirement, Lleyton Hewitt plays an active role in Australian tennis as he could be seen in several player boxes during tour matches and he continues to be the Australian team captain in the ATP Cup.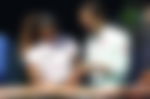 ADVERTISEMENT
Article continues below this ad