'It Is a Realistic Goal'-Coach Carlos Moya on Rafael Nadal Attaining Calendar Grand Slam in 2022
Published 06/23/2022, 2:30 PM EDT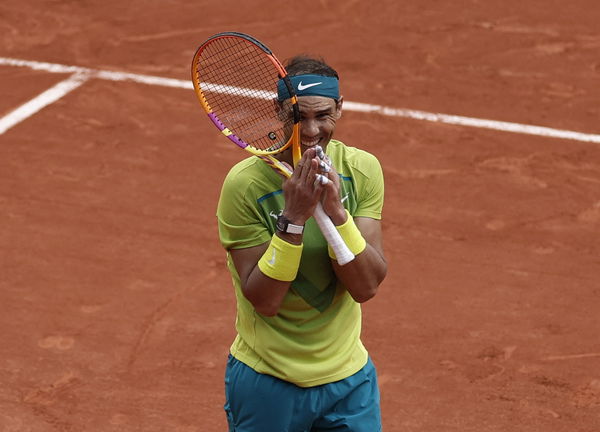 Rafael Nadal, the Spanish tennis legend, has covered half of the journey towards a Calendar Grand Slam. Nadal started with the Australian Open, where he defeated the US Open reigning champion, Daniil Medvedev. Following that, he struggled with a rib injury from Indian Wells along with his persistent foot injury that has surfaced throughout this season.
Even so, the Spaniard managed to claim his 14th victory in the red dirt of the French Open. He defeated the Norwegian tennis ace Casper Ruud to clinch his 22nd Grand Slam title. Thus opening the doors to a Calendar Grand Slam, which, according to his coach, is an achievable milestone.
ADVERTISEMENT
Article continues below this ad
Carlos Moya is optimistic about the Calender Grand Slam
Carlos Moya, while speaking to Eurosports, spoke with a few days left for Wimbledon said, "It is a realistic goal, right now he is the only one that can achieve it this year. It is the first time in his career that he is in a position to achieve it, but we see it as something far away. It is only halfway."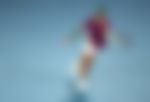 "At the moment, he doesn't lose sleep. As a team, few things keep us up at night and this is not one of them. We have to go little by little. It is not something that we talk about, it is not a primary objective. Although we are not going to give up on it." He added.
ADVERTISEMENT
Article continues below this ad
Further, in the history of ATP, only two players have won Calender Grand Slam. First being Don Budge, the American tennis ace became the first player to ever achieve the feat. Starting from Wimbledon in 1937 to the US Open of 1938, he claimed six Grand Slam titles. Thus completing the Calender Grand Slam.
ADVERTISEMENT
Article continues below this ad
Thereafter, Rod Laver, the Australian tennis professional who has 11 Grand Slam titles under his name, achieved the record twice. First in the year 1962 and then in the year 1969.
The most probable hurdle for Rafael Nadal
Nadal is currently dominating every surface. He played really well in hard court and outclassed the defending champion Novak Djokovic on his way to the finals of the clay-based Grand Slam. Therefore, Nadal's biggest enemy isn't any player but himself.
Watch This Story: Serena Williams vs Rafael Nadal—net worth comparison
The 36-year-old suffers from a rare degenerative disorder that causes deformation in the middle region of his foot. This leads to immense pain in his middle foot and hind foot region. Nadal  has been dealing with the issue with the help of anesthesia. However, that isn't the permanent cure. Therefore, if the Spaniard fails to find a permanent cure, all the dreams knitted around him will go in vain.