'It Wasn't My Take Away': Andy Murray and Roddick Blast Journalist Over Emma Raducanu's Criticism at 2021
Published 07/07/2021, 11:47 AM EDT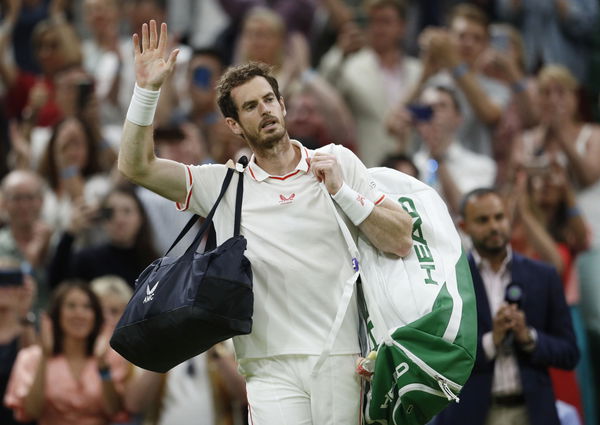 ---
---
Emma Raducanu withdrew from her round of 16 match against Ajla Tanljanovic at the Wimbledon Championships on Monday. The withdrawal has sparked some debate amongst the critics, as many suggest that she 'quit' in between. Piers Morgan has been at the forefront of criticizing the 18-year-old for withdrawing from the game, as a result of which Andy Murray has stepped in.
ADVERTISEMENT
Article continues below this ad
Murray has come in support of the young Brit, as he tweeted in support of the player. The Scott has picked up a Twitter battle with the English journalist. Morgan, who has been criticizing athletes for a long time now, did not spare any thought for Emma.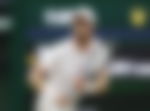 Andy Murray vs Piers Morgan: A battle for the fans to enjoy
ADVERTISEMENT
Article continues below this ad
Piers Morgan has come up with some arguments, putting the spotlight on Emma Raducanu. However, the youngster got support from various personalities inclusing Andy Murray, Marcus Rashford, Miachael Vaughan and many others. However, Piers was adamant to call her a quitter and alleged that she could not cope with the pressure of the tournament.
Andy Murray supported the youngster on Twitter, as he thrashed many who called her mentally weak on court.
Criticising young male athletes: fine.
Criticising young female athletes: MISOGYNY!
This isn't equality, ladies..
(if I'm still allowed to call you that) https://t.co/Rcd8GKjjhv

— Piers Morgan (@piersmorgan) July 7, 2021
Murray exchanges heated tweets with Morgan as he continues arguing
Piers Morgan is unhappy with people calling him a misogynist. He believes that people have normalized the criticism of male athletes, however they term female criticism as misogyny. The baseless argument received the hate it deserved on Twitter, with Murray standing up once again.
Murray suggested that The Telegraph never mentioned anything wrong about male athletes, as he put forward his point. People have taken a dig unnecessarily at Emma for not continuing her fourth-round match.
Morgan continued to take a dig at Andy Murray, bringing back past topics about quitting. However, the world is in unison to not put any pressure on the young tennis star, as media attention can be detrimental for the player.
Watch This Story: How Roger Federer, Rafael Nadal, Novak Djokovic, Serena Williams, and Others Travel
I don't think people should be praised for quitting.

— Andy Murray (@andy_murray) July 7, 2021
Didn't he just recently throw his toys, quit, and walk off set? As a grown up…That's been in the business for a long time, that says everyone else is soft? I'm w Murray here. Piers also seems to be in the attention no matter the cost business so this is on brand unfortunately https://t.co/mWY7FqJQBM

— andyroddick (@andyroddick) July 7, 2021
ADVERTISEMENT
Article continues below this ad
Andy Murray's Wimbledon campaign came to an end against Denis Shapovalov in the third round. However, the Scott will be back for the Olympic Games later this month.
Emma has been a strong contender this year, as a result of her wildcard entry in the tournament. She is going to have a great career ahead of herself, as the fans and pundits suggest.
ADVERTISEMENT
Article continues below this ad
Trending Stories