ITF Introduces Major Changes in Davis Cup to Avoid Late Season Finish
Published 02/17/2022, 11:34 AM EST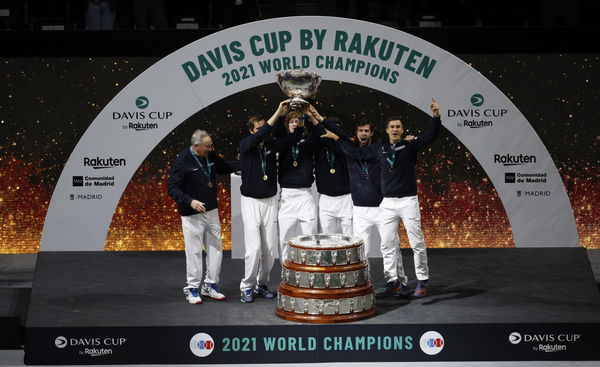 Davis Cup is the biggest platform in tennis after the Olympics where players get to represent their country. It's also known as the "World Cup of Tennis", organized by the International Tennis Federation (ITF).
Each year, ITF announces its year-long schedule along with the venues. The announcement includes the group stages, the quarter-finals, the semi-finals, and the finals. However, this year, there's a change. This year, ITF will be announcing the venues just before the events are scheduled to take place. 
ADVERTISEMENT
Article continues below this ad
Russia won the 2021 Davis Cup. However, the USA leads the race with 32 titles since the start of the Davis Cup in 1900.
Changes in Davis Cup structure
ITF and Kosmos Tennis announced that the 2022 Davis Cup group stages will be held from 14th-18th September, just after the US Open. They also announced that the finals, which include the stages from the quarter-finals and beyond, will be played between 23rd-27th November, just after the ATP Finals. 
Even though the schedule has been announced, the venues haven't. The announcement has clarified that the group stages will be held in four cities instead of three, and the knock-out stages in one city. However, these cities have not yet been disclosed.
Davis Cup group stage will be held in four yet-to-be announced locations immediately after US Open and Davis Cup QF/SF/F in another yet-to-be-announced location immediately after YEC.
And they call it 'easing the pressure on the schedule' 😂
Good luck attracting top players! 👋

— Oleg S. (@AnnaK_4ever) February 17, 2022
The authorities have clarified that these changes come after the feedback from players and captains to ease pressure on the schedule. 
What did the authorities say?
Tournament director Albert Costa commented on the matter. He stated that players appreciated the changes which have been made in the format so far, but want to avoid the late finish to the season. He added, "The decision to move the Group Stage to September addresses this." 
ADVERTISEMENT
Article continues below this ad
The group stage, which previously used to be held in 3 cities, will now be held in 4 to ensure "even more fans across the world can enjoy the unique Davis Cup atmosphere," said Costa.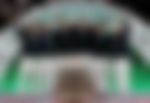 What do you make of the changes to the schedule? Do you believe they'll make things easier for players? Let us know in the comments below.
ADVERTISEMENT
Article continues below this ad
Watch this story- The Greatest Comebacks in Tennis