"It's a Miracle We Are Breathing": Rafael Nadal on Sharing the Same Half With Novak Djokovic and Roger Federer at French Open 2021
Published 05/29/2021, 12:27 AM EDT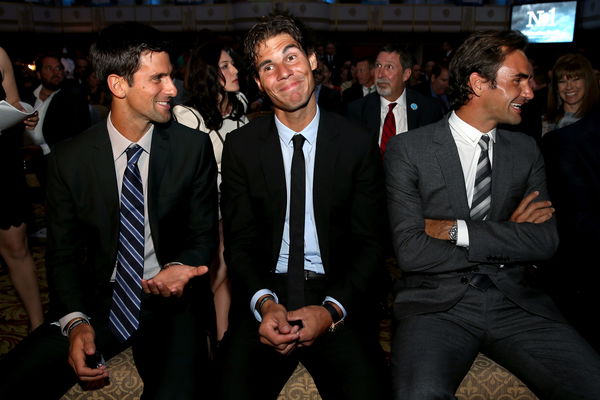 ---
---
13-time champion Rafael Nadal will begin his campaign, chasing his 14th title tomorrow at the French Open 2021. But this time, he will have to gi through arch-rivals Roger Federer or Novak Djokovic en route to the final.
ADVERTISEMENT
Article continues below this ad
It is the first time after the Australian Open 2020 where the big three of tennis are present at a Grand Slam tournament. Given their age, the Spaniard considers even being a part of major tournaments 'a miracle.'
Read More: "We Will Not Be the Athletes That We Are Today": Rafael Nadal Voices the Importance of Media Following Naomi Osaka's Boycott
ADVERTISEMENT
Article continues below this ad
Nadal, Federer, Djokovic in the same half at the French Open 2021
In his pre-tournament press conference, Nadal reflected on being in the same draw as Federer and Djokovic. To begin with, he shed some light on their age which the tennis world finds very hard to contemplate.
"Now Roger is 39, almost 40. I am almost 35; Novak is 34, so it is what it is; time is passing," Nadal said.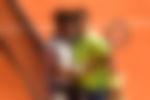 Being humble as he is, the Spaniard then expressed that it is unbelievable that they are still playing at Grand Slam tournaments. "We are so old, so old, it's a miracle we are breathing," he continued.
Furthermore, Rafa shared the possibility that he might not face Federer and Djokovic at all. However, when he does, which will be in the semifinals, he wants to be ready before that.
"Being in the same half of the draw is another story; we will see what happens," Rafa said. "Maybe we won't even meet with any of the other two. I think they can only meet in quarters, and I can meet them in semis, so I have a big task ahead to get there."
Rafa ~ we are so old so old it's a miracle we are breathing. ~

But seriously we will miss them when they are gone. pic.twitter.com/0vmkVm1HYp

— monse 🧡 "🇲🇽😁😉💪💪" *carlos moya bot* (@coachdal) May 28, 2021
Nadal will play his first-round match against 21-year-old Australian Alexei Popyrin. They met once this year at the Madrid Open, where the Spaniard comfortably won 6-3, 6-3.
Read More: "Totally Supportive Of Weighted Clay Seeding for Roland Garros": Andy Roddick Objects Rafael Nadal's 3rd Seed at French Open 2021
Rafael Nadal chasing 21 Grand Slams record
Presently, the Mallorcan legend is leveled with Federer at 20 Grand Slams each, with Djokovic behind at 18. Inarguably, French Open 2021 is the best opportunity for Nadal to take the lead for the first time.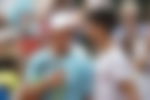 Additionally, he has got all the preparations he needed from the lead-up tournaments. Thus, it is now time for Rafa to keep the show running on the Parisian clay.
ADVERTISEMENT
Article continues below this ad
Do you think Nadal will win the French Open for a fifth straight year?
ADVERTISEMENT
Article continues below this ad
Also Read: Boris Becker Reveals Why Rafael Nadal is "Ahead" of Novak Djokovic and Roger Federer