'It's the Most Important Thing' – Felix Auger Aliassime Talks About Finding Peace and Love in the World of Conflicts
Published 02/25/2022, 1:26 PM EST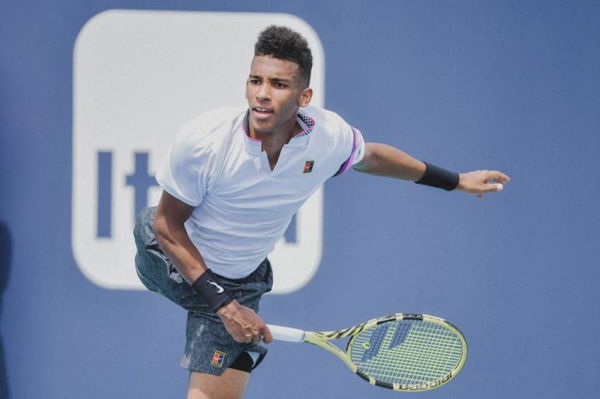 21-year-old young Canadian Tennis star, Felix Auger Aliassime, is having quite a year so far. After reaching the quarter-final of the Australian Open, the Canadian player reached back-to-back finals both in Rotterdam and Marseille. Unfortunately, he had to pull out of the Dubai Tennis Championships because of an injury. 
Recently, in light of the ongoing crisis in Europe and the World, Felix took to social media to pray for those affected.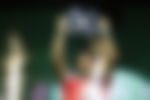 Felix Auger Aliassime is hoping for peace
ADVERTISEMENT
Article continues below this ad
The conflict between the two European countries has many sports entities voicing out their opinions. Only recently, the 21-time Grand Slam winner, Rafael Nadal, also reacted to the news. Following him, Canadian youngster, Felix Auger Aliassime, is also praying for those involved in this conflict.
Expressing his emotions, the Canadian player took to Twitter, saying, "I'm immensely saddened to see the news coming from Ukraine… Let's hope we can find peace and love more often in our world. It's the most important thing."
Felix's incredible 2022
In terms of tennis, Felix has had an incredible year so far. First, he reached the quarter-finals at the Australian Open, where he fell prey to the finalist, Daniil Medvedev. In that match, he won the first two sets, but Daniil made an incredible comeback to further progress in the tournament.
Watch This Story: Moments of kindness by tennis stars Rafael Nadal, Roger Federer, Novak Djokovic, and others
ADVERTISEMENT
Article continues below this ad
However, that loss didn't bother the Canadian, as he won the very next tournament in Rotterdam. In the final, Felix whitewashed Stefanos Tsitsipas by 6-4,6-2, to win the ATP 500 title. In the next tournament in Marseille, he reached the final, looking like a force to be reckoned with. But sadly, he lost to Andrey Rublev in what was a highly competitive final. 
Next, Felix looked all set to compete for another title in Dubai Open. But unfortunately, the Canadian suffered a back injury which forced him to withdraw from the Tournament.
ADVERTISEMENT
Article continues below this ad
As of now, Felix is the No.9 player in the world; his career-high ranking, which he achieved in January this year. Following a comeback to the court after his recovery, do you think Felix can win a Grand Slam and better his ranking?