Jannik Sinner Feels 'Lucky to Play in the Era of Roger Federer, Rafael Nadal, and Novak Djokovic'
Published 03/05/2021, 11:34 PM EST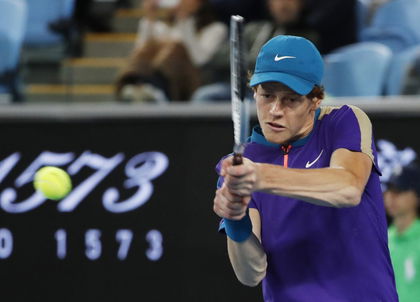 ---
---
Roger Federer, Rafael Nadal and Novak Djokovic have been the summary of tennis for the past two decades. Thus, it is no surprise that the Italian teenage sensation Jannik Sinner is also fond of them.
ADVERTISEMENT
Article continues below this ad
Firstly, the 19-year-old got a dream start to his 2021 season. He trained with the 20-time Grand Slam champion Rafael Nadal and even won the season-opening tournament, Great Ocean Road Open.
Additionally, he played an epic battle with Denis Shapovalov in the first round of the Australian Open 2021. Even though he lost, Sinner proved that he would stay in the sport for a long time.
ADVERTISEMENT
Article continues below this ad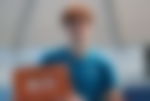 While many are already expecting a Grand Slam from him, he is more determined on learning and improving his game.
Moreover, he has even confessed that he aims to play at least 20 more years. However, there are not many, who despite age, has stayed at the top in tennis except the big three.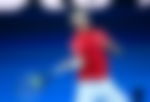 Jannik Sinner shares the importance of Roger Federer, Rafael Nadal, Novak Djokovic
Undoubtedly, the big three will leave behind a lasting impression on the past, present and future of tennis. Besides, the records they have made will take ages to break.
For instance, Nadal's 13 French Open, Djokovic's nine Australian Open, and Roger Federer's eight Wimbledon titles are unlikely to be surpassed easily. Not to mention they have 58 Grand Slam between them.
Most importantly, they continue to dominate and are still hungrier for big titles. That is why even the best players out there celebrate the presence of the trio.
Even the young Italian agreed. "I consider myself lucky to play in the era of Novak, Rafa and Roger," Sinner said. Furthermore, on recollecting his training time with the Spaniard, the 19-year-old expressed its significance in his life.
ADVERTISEMENT
Article continues below this ad
"The match with Nadal at Roland Garros was very important to me, as was training with him in Melbourne. Not just for my career but as a life experience. I will never forget him, the Italian," explained.
Recently, Sinner saw his second consecutive opening-round exit at the Open Sud de France. Moving forward, he will travel to the United States to compete for the Miami Masters.
Can Sinner find a breakthrough this season? Or the Big Three will continue to reign over big tournaments?
ADVERTISEMENT
Article continues below this ad