Jim Courier Disregards Novak Djokovic's 'Bad Guy' Tag Bestowed by John Mcenroe After US Open 2020 Debacle
Published 09/23/2020, 10:58 AM EDT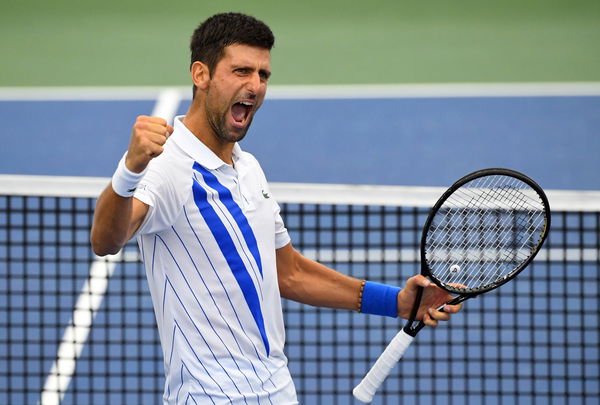 Novak Djokovic faced a lot of criticism for his actions that had led to his disqualification at the US Open 2020. While many accepted that he did not mean to hurt the lineswoman, everyone condemned his conduct leading to the incident.
American tennis legend John McEnroe opined that Djokovic will be termed as a bad guy for the rest of his career because of the incident. However, another American tennis great, Jim Courier, believes otherwise. He feels that one unfortunate incident should not change people's perception of Novak Djokovic.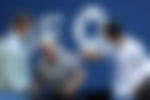 Why Jim Courier disagrees with John McEnroe
ADVERTISEMENT
Article continues below this ad
"That's not the way that I see it, with all respect to John and his views. John would know more about being the bad guy than most of us. He carried that pretty well," Courier said in a recent interview.
"I think intent matters. Novak clearly had no intention of harming anyone with the ball that unfortunately hit the lineswoman in the throat. It was an accident.
"It's one that he's deeply sorry for. I don't think it should be necessarily this great shadow that makes him all of a sudden go from a good guy to a bad guy," he continued.
Courier believes the incident will hurt Novak Djokovic
ADVERTISEMENT
Article continues below this ad
At the same time, Courier believes that the incident will hurt the Serbian superstar. The fact that the incident happened at a Grand Slam where he was the favorite to win will stay with him according to Courier.
"I think the significance of the location and what it might do to the historical view on his record, he probably would have one more major had he not done that, that's why it's a bit of a shadow," he said.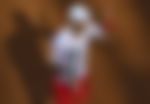 Moving ahead, Courier said that Djokovic should not shy away from being aggressive. "If Novak [is a] zombie out there, which we saw for a couple of years where he tried to mute his emotions, and that wasn't him, it's not in his DNA," the four-time French Open winner said.
ADVERTISEMENT
Article continues below this ad
In his first event since the US Open incident, Djokovic was his aggressive self at the Italian Open 2020. He even broke a racquet in frustration. He later expressed that he will continue to be aggressive in such a manner.