John McEnroe Ridicules US Vaccination Rules as US Open Is All Set to Impose Ban on Novak Djokovic
Published 08/23/2022, 11:45 AM EDT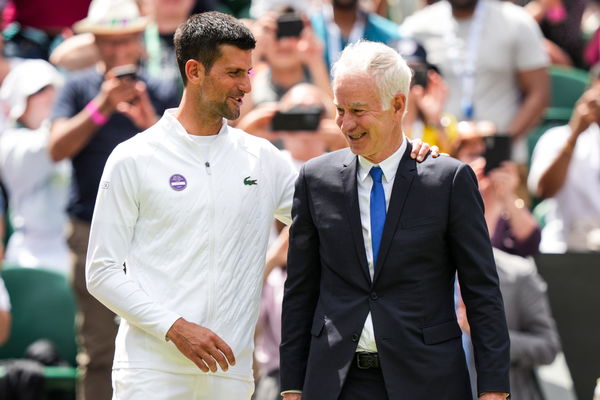 Novak Djokovic is one of the big three players of this generation. Him, Roger Federer, and Rafael Nadal in a way represent tennis. Thus, one can argue that their stance on sensitive matters holds the potential of influencing large number of people to greater extents.
Because of the power they hold, every choice they make becomes public interest. This is exactly what is happening in the case of Djokovic's current stance on the COVID vaccination. Many players, including veterans such as John McEnroe, have jumped into the debate of whether he should be allowed to play in tournaments or not.
ADVERTISEMENT
Article continues below this ad
McEnroe's take on vaccination of Novak Djokovic
While Martina Navratilova is against his presence in the upcoming Grand Slam, McEnroe seems to understand and support Djokovic's stand. He recently addressed the matter and said, "No, I don't think it's fair. I think it's a joke."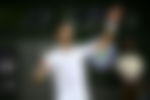 Thereafter he explained, "I would have had the vaccine and gone and played but he's got very strong beliefs and you have to respect that. At this point, in the pandemic, we're two and a half years in. I think people in all parts of the world know more about it. And the idea that he can't travel here to play, to me, is a joke."
ADVERTISEMENT
Article continues below this ad
The entire tennis fraternity is divided on the topic. Some, like the nine times Wimbledon champion, believe that his participation will put others at risk. Whereas the other half sense hypocrisy from the government's end and are demanding to see the 21 times Grand Slam champion return to the hard courts of America.
The Australian Open hiatus
The initial fire of the argument stated at this season's Australian Open. There, the Serb got tangled himself in a long legal battle, and as a result he received a three-year ban.
ADVERTISEMENT
Article continues below this ad
Watch this story: Michelle Obama and Serena Williams once got together to gift an unexpected surprise for Beyonce on her birthday.
Though now things are starting to fall in Djokovic's favor. Tennis Australia recently admitted that they are considering lifting the ban and welcoming their nine time champion to the next year's event. However, all the credit goes to the new Prime Minister, Anthony Albanese, who reportedly is a tennis enthusiast and is not willing to compromise the standard of the Grand Slam.
Edited By: Manaal Siddiqui