Juan Martin del Potro Undergoes a Special Treatment Post Knee Surgery
Published 12/08/2020, 12:56 PM EST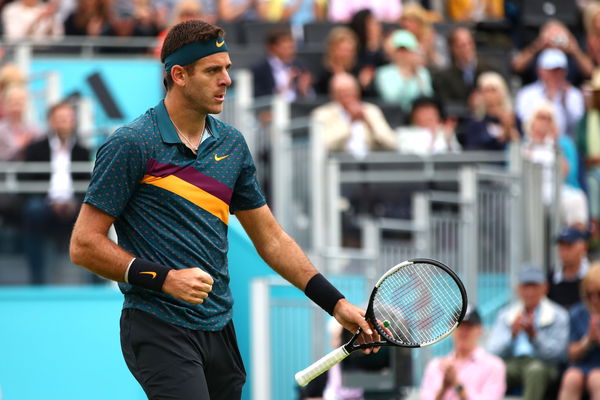 One of the players fans desperately missed in the 2020 season is undoubtedly Juan Martin del Potro. They last saw the Argentine in June 2019 when he caught a knee injury. Recently, some news broke in that the former World No.3 has visited Porto Alegre in Brazil for his stem cell treatment.
This is apparently the third time when del Potro is trying to recover from his injury. He first broke his Patella at the Rolex Shanghai Masters 2018. Since then, there has been a problem with his right knee. The 32-year-old also underwent his third knee surgery in August 2020.
In Porto Alegre, del Potro will undergo a procedure called BMAC (Bone Marrow Aspirate Concentrate) along with physiotherapy. Luiz Felipe Carvalho, a specialist in regenerative medicine, will be in-charge of del Potro during this whole time. In the procedure, the bone marrow cells of the player will be applied to the injured region to speed up recovery.
ADVERTISEMENT
Article continues below this ad
"Physiotherapy is essential for those who do the application, as it helps to reduce swelling, discomfort, in addition to strengthening the muscles and helping in the return of confidence regarding the injury," explained Luiz Fernando Garcia, the main physiotherapist.
Juan Martin del Potro- A career marked by injuries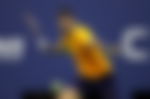 Juan Martin del Potro earned made headlines when he defeated Roger Federer in the marathon US Open 2009 final. Before that Federer won 5 consecutive US Open titles and the Argentine was the one who broke his streak. However, that turned out to be his only Grand Slam title to this date.
In his professional career, the Argentine has taken a break from tennis on 7 occasions due to injuries. This is the third time he has faced issues with his right knee. In 2010, he even underwent a right wrist surgery. To add to this, he has undergone 3 left wrist surgeries in between 15 months from March 2014 to June 2015.
There has been no confirmation so far about the return of del Potro. However, fans expect that he would recover soon in Porto Alegre and will soon make a convincing comeback.
ADVERTISEMENT
Article continues below this ad
ADVERTISEMENT
Article continues below this ad