"Just Don't Feel Well": Alexander Zverev Reveals Struggles at Rotterdam After Another First-Round Exit
Published 03/04/2021, 4:00 AM EST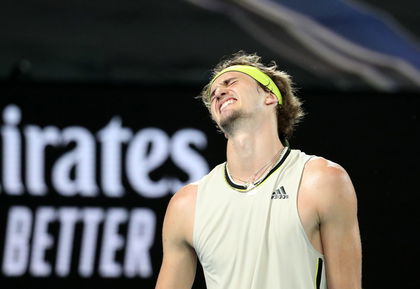 ---
---
German tennis star Alexander Zverev opened up on his unflattering run of results in Rotterdam after crashing out of the calendar ATP event on Wednesday.
ADVERTISEMENT
Article continues below this ad
The current World Number 7 went down in straight sets to Alexander Bublik of Kazakhstan, in another disappointing campaign in the Dutch city.
It was his third opening-round loss at the event after 2017 and 2015. He also bowed out in the second round in the 2018 edition of the tournament.
ADVERTISEMENT
Article continues below this ad
Zverev reveals he couldn't even win a practice set in Rotterdam
Sharing his thoughts on the first-round exit, the German said that while he hasn't been able to put his finger on the reason behind his run of losses at the venue, he just doesn't "feel well here".
Zverev said that despite practicing twice a day over five days since he set foot in Rotterdam, he couldn't win a single set even in casual knockabouts.
Acknowledging his poor track record in the tournament, Zverev, in a candid admission, said that he isn't hopeful of reversing his form at the venue in the coming years.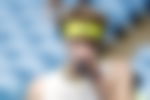 "…to be honest, if the conditions don't change a little bit, I don't think in the future I'll do too well here either," the German said.
Alexander Zverev didn't specify what was about the Rotterdam surface that doesn't suit his game
Though the German didn't specify if there was anything about the surface or the playing condition at the venue that doesn't suit his game, he could well have hinted at the slowness of the courts.
Greek World Number 6 Stefanos Tsitsipas, too, made a brief reference to the slowness of the surface after posting a nervy opening-round win over Belarussian Egor Gerasimov.
He said he found it challenging to pick the balls early, and the "slow" surface gave him an opportunity to "explore" his game a little more. This was possibly another way of saying that he had to adapt to the ball gripping the turf and coming slower onto his handle.
ADVERTISEMENT
Article continues below this ad
Zverev revealed that he wasn't "as upset" about losing as he would be in any other tournament as he didn't quite feel at home at the venue.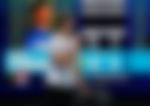 Bublik, too, conceded to his share of challenges in the opening round clash. He said there were "ups and downs" for both players and he was, perhaps, a "little more consistent" to have finished on the winning side.
ADVERTISEMENT
Article continues below this ad