"Just Takes Away Some of the Personality" – Seven-Time Grand Slam Champion Gives Thumbs Down to Novak Djokovic's Demand
Published 05/25/2021, 10:30 AM EDT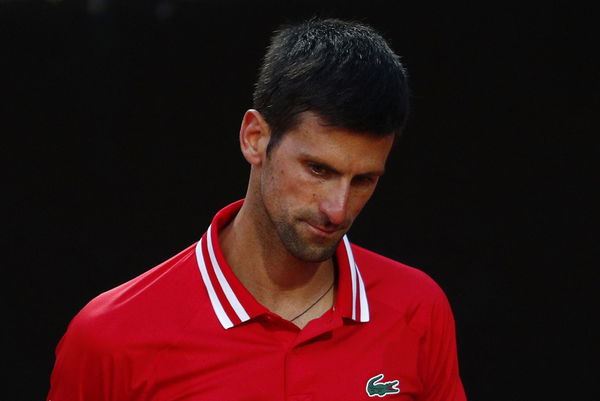 ---
---
There are some advocates of electronic line calling in modern-day tennis, including 18-time Grand Slam champion Novak Djokovic, but seven-time Grand Slam champion Mats Wilander is not among them.
ADVERTISEMENT
Article continues below this ad
In an interview with news agency Reuters, the Swedish tennis great has said that the introduction of technology to rule disputed line calls has put tennis in danger of losing its identity and individuality.
He said manual line calling adds to the intrigue that one associates with the sport and gives it a character of its own, and robbing it of the same would turn tennis into another esport.
ADVERTISEMENT
Article continues below this ad
The organizers of the Australian Open introduced electronic line calling this year, doing away with on-court officials, and the US Open is set to follow their footsteps.
Novak Djokovic had demanded electronic line calling at Australian Open
However, Wilander reckons that the technology will take away from the age-old tradition and character of the sport.
With going into the game's soul and character, the advocates of the technology have said that it will ensure accurate calls and greatly reduce the risk of human errors which can often prove to be the difference between victory and defeat in a tennis match.
In fact, it was on Djokovic's request that electronic line calling was introduced at the Australian Open.
The Serb also called for a referral system on clay, in particular the French Open, where players can challenge a line call which will eventually be decided by the Third Eye.
Djokovic put forward the proposal after a line call went against him during the recent Italian Open clay court tournament.
Unlike Djokovic, Mats Wilander feels tech could rob tennis of its soul
"I like line umpires and I liked the challenge system where we had three challenges. I thought that added something in tennis that we have lost," Wilander said.
Line calling via technology is made through real-time camera tracking, putting an end to the prevailing system where players were allowed to challenge disputed points.
"I think it was some kind of intrigue where the player had to choose. Okay, this is a big enough point where I need to challenge? I thought that was an interesting twist. It made the player think even more. Now we have no line calling.
ADVERTISEMENT
Article continues below this ad
"I think it just takes away some of the personality that's on the court," the Swede said.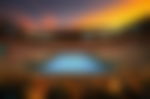 ADVERTISEMENT
Article continues below this ad
Wilander is not averse to technology himself, as he helped design the NeuroTennis smart wristband which enables players to keep track of key statistics and also provides coaching tips.