Kei Nishikori Reveals Rafael Nadal's Most Powerful Weapon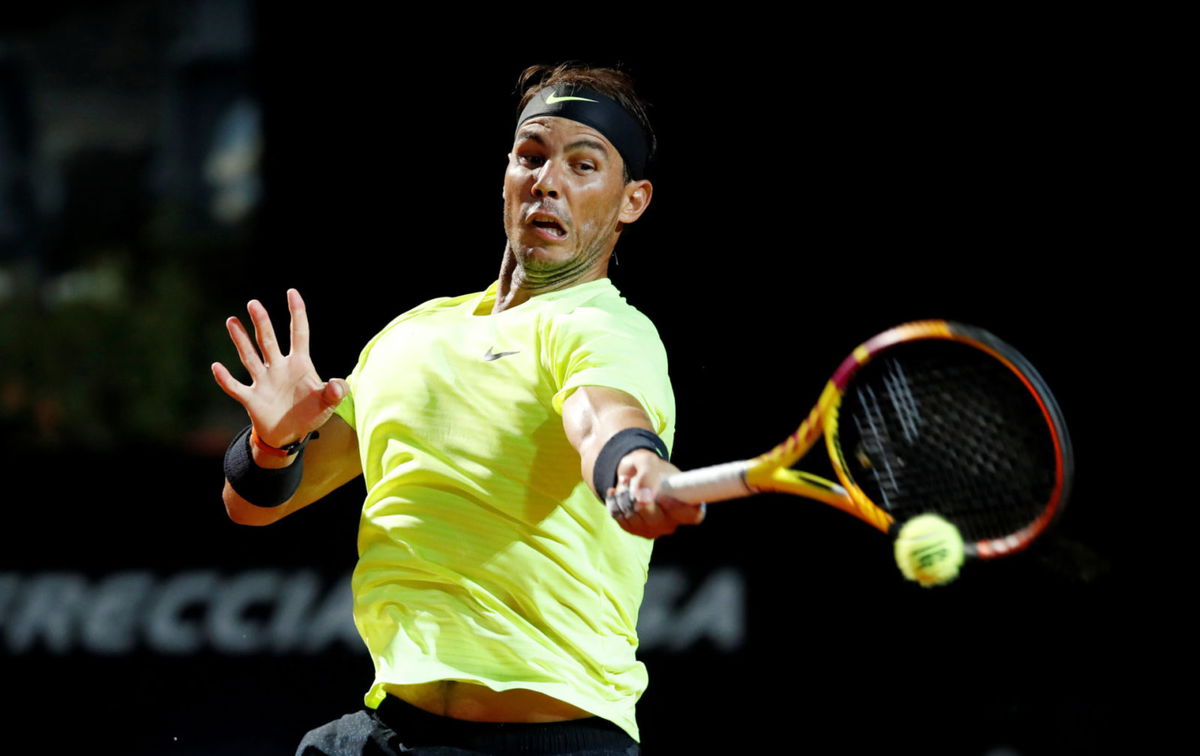 The forehand can be a player's strongest move on the court. Some professionals generate incredible power with their shot, and Rafael Nadal possesses one of the most lethal forehands on the ATP circuit. But where does Kei Nishikori rank Rafa in his Top 3?  
Japanese star Kei Nishikori recently sat down and named a few players who carry an extraordinary forehand in their package. 
Kei Nishikori picks Rafael Nadal and two others to form his Top 3
When talking about destructive forehands, several talented players pop into one's mind, and the first one might be Juan Martin Del Potro! That's exactly what Nishikori said! 
The Argentine has enjoyed plenty of spectacular moments in his career, such as winning the 2009 US Open. His forehands contain pure power and Nishikori has been on the receiving end of Del Potro's forehands several times during his career. 30-year-old Nishikori called it the "biggest forehand" and rightfully so.
There are two spots left on Nishikori's list, as Del Potro takes the #1 spot. The Japanese awarded the second spot to 13x French Open champ Rafael Nadal, whose signature shot is the 'Lasso' forehand. 
Ever since his grand entry to the ATP tour, Nadal has used the mighty forehand as his weapon. The Spaniard adds vicious topspin to his forehands which completely deceive an opponent all ends up. One can never get tired of watching Rafael Nadal creating winners with his thundering forehand. In fact, here's ten minutes Rafa 
Now, there's just one more spot to be filled. Nishikori announced his picks in a descending order which has brought us to the third player with the best forehand in the men's game. 
Chilean star Fernando Gonzalez turned out to be Kei Nishikori's third pick. Gonzalez stood out as a fierce competitor in the 2000s and his powerful forehands caused major destruction on the court. Moreover, his loyal fans even gave him the nickname: 'Mano de Piedra,' which translates to 'Stone Hand.'  
That concludes Kei Nishikori's list of most powerful forehand in the men's game. His Top 3 looks solid, but can you name a better list of players with the most dominant forehand in history?