King of the Court Rafael Nadal, Serena Williams, Naomi Osaka, and Others Star in Nike's 50-Year Celebration
Published 05/19/2022, 12:00 PM EDT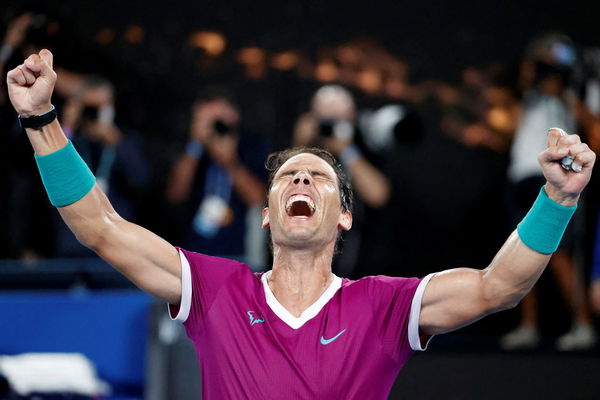 Nike is one of the biggest brands in the sports sector. It aids the clothing, equipment, and footwear requirements of players of almost every sport. Further, Nike is one of those few brands that have the skill of detecting future stars in their early years. In fact, it is one of the major reasons for Nike's success. One of the most profitable finds of Nike is Rafael Nadal. They collaborated with the 21-time Grand Slam champion when he was just 13 years old.
Out of 50 years of Nike's existence, Rafa has been a part of almost 15 years. Therefore, the brand dedicated a clip comprising him and other tennis players, such as Serena Williams, along with the greats of other games.
ADVERTISEMENT
Article continues below this ad
Rafael Nadal Stars in the Clip Celebrating 50 Years of Nike
Nike, on the occasion of its 50th anniversary, uploaded a video portraying the legends of different sports they partnered with over the years. The clip showcased the journey of the company via the veterans of the sports world and linked its future with the ones who will most probably rule in the coming generation. From tennis, they included Andre Agassi, Serena Williams, Naomi Osaka, and Nadal.
Nadal signed a ten-year contract with Nike, which ended in 2018. Although many thought that Rafa would abandon Nike for bigger checks, he decided to stick to the brand. Thus furthering the collaboration for another five years. The deal reportedly pays Nadal around US$10 million in guaranteed payment.
ADVERTISEMENT
Article continues below this ad
Other Major Sponsors of Rafa
The former World no.1 started his journey with Kia in 2004. In 2006, the Seoul headquartered automaker named him the global ambassador of their company. Thereafter, in 2015, Rafa signed a new five-year contract with Kia. Further, Babolat, the French sports equipment company, is sponsoring Nadal since he was a nine-year-old junior player. Currently, he uses an Aero Pro Drive racquet, which is topspin heavy and suits Nadal's style of playing.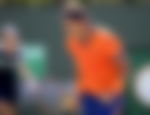 Recently, he shook hands with the skincare company Cantabria Labs and Banco Santander, a Spanish firm that offers banking and other financial services. In addition, in April 2021 signed a deal with Amstel Ultra, a low carb, the low-calorie light beer company.
ADVERTISEMENT
Article continues below this ad
Watch this story: Most horrendous incident in tennis when Monica Seles was stabbed in the middle of a match by a Steffi Graf fan
Edited By: Deepakshi Chaudhary