"Kobe Bryant, Roger Federer and Others": Elina Svitolina and Gael Monfils Contradict Their Dream Dinner Guest List
Published 06/23/2021, 3:30 PM EDT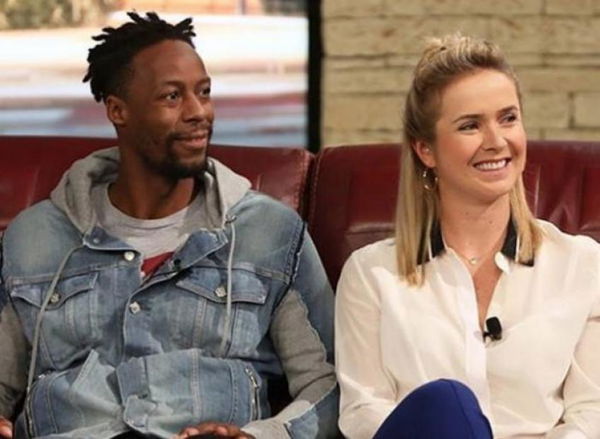 Tennis' power couple, Elina Svitolina and Gael Monfils, who are playing in the Eastbourne International event have revealed their dream celebrities whom they would invite over for dinner. They both had to pick four of their favorite dinner guests individually. Things did not work out, at least for Gael.
Monfils chose his parents and Elina's parents, who would be his dinner guests. However, Elina chose the celebrity path and selected different celebrities from all fields. She named Kobe Bryant, Denzel Washington, Muhammad Ali, and Roger Federer. She laughed it off when she heard Gael's guests' name and said that she is more of a celebrity person.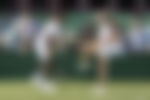 Gael Monfils and Elina Svitolina: The Power Couple
ADVERTISEMENT
Article continues below this ad
Gael and Elina have been dating since 2019, and they are the "power couple" in the tennis world. In March 2021, shortly after the Australian Open, the couple took a break from the relationship, saying they wanted to focus on their game. However, cupid could not keep the Frenchman away from the Ukrainian. Math may say 14 and 5 are far apart, but the World No.5 in WTP rankings and the World No.14 in the ATP rankings have proven that wrong.
Gael and Elina announced their engagement in April, as the Ukrainian posted about it on Twitter.
Either player has not been able to win any title in 2021, as they gear up for a strong challenge in the Wimbledon Championship. The couple is now playing in the Eastbourne International event, where Gael lost in the RO16, against Max Purcell of Australia. Elina will be playing against Elena Rybakina of Kazakhstan, in her second round match.
The video on Twitter is an interview conducted on the media day, ahead of the tournament.
Watch This Link: Serena Williams and Novak Djokovic Give Tennis Lessons to Their Kids Ahead of Wimbledon Championships 2021
ADVERTISEMENT
Article continues below this ad
It is difficult for an athlete to focus on their game and career when they are involved in a high-profile relationship. The constant scrutiny from the media, fans, outsiders, and critics can often prove to be a distraction.
ADVERTISEMENT
Article continues below this ad
Hence, it is important for everyone to understand the concept of personal space and give them the privacy they require. Svitolina and Gael, however, have it all sorted out and will emerge as winners when they marry each other in July, most probably.