'Lack of Motivation': Novak Djokovic Reveals Uphill Battle With US Open 2020 Disqualification
Published 02/21/2021, 9:29 AM EST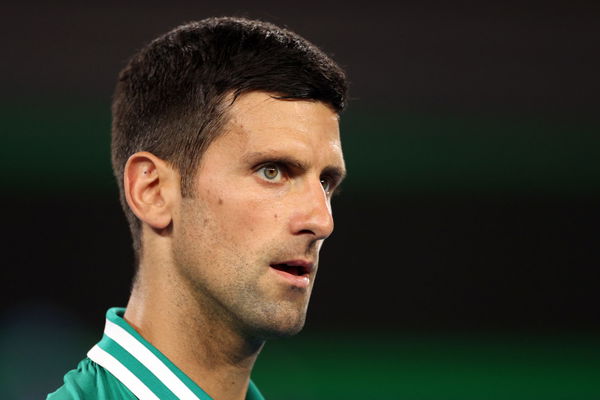 ---
---
Novak Djokovic faced tremendous pressure at the Australian Open 2021, but ultimately silenced his critics by winning the championship.
ADVERTISEMENT
Article continues below this ad
The Serbian was phenomenal throughout the tournament despite facing a few hurdles, and he also cited the US Open 2020 disqualification following his recent triumph. 
Tennis fans need no reminder as to what happened to Novak Djokovic at US Open 2020. Here's a brief about what happened in case one needs to brush up on their memory. 
ADVERTISEMENT
Article continues below this ad
Novak Djokovic accidentally hit a lineswoman in the throat with the ball during his 4th-round match against Pablo Carreno Busta at the Flushing Meadows, resulting in his disqualification. Though the Serbian pled innocence, he was shown no mercy.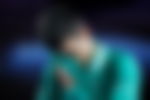 The incident certainly shook Novak Djokovic, who looked like the favorite to win the Grand Slam. His rhythm in the upcoming tournaments was affected, but the 33-year-old viewed the whole fiasco from a different perspective and gained some positives out of it. 
"The disqualification in the US Open affected me. I was on a good run and feeling great. There were up and downs in the end of the season.
"It was strange with a kind of lack of motivation," Djokovic recalled the incident following his Australian Open triumph. 
Novak Djokovic avenged his US Open 2020 shortcoming in the perfect manner
Novak Djokovic was utterly dominant at the Australian Open 2021. Though he dropped a few sets en route to the final, it was because he picked up an abdominal injury in the second round. 
However, Djokovic battled past it and dismissed retirement rumors to come out on top in the men's singles event. He's now 9-0 when it comes to the Australian Open Finals, and there's nobody that can match that feat. 
ADVERTISEMENT
Article continues below this ad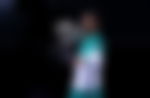 Djokovic took a valuable lesson from his US Open 2020 disqualification and carries it in his mind at every event he participates in. We saw his will to succeed at this year's Australian Open despite being injured, and that's what champions do. 
The 33-year-old Serbian has now closed the gap to Roger Federer and Rafael Nadal by winning his 18th Grand Slam. How many more Slams do you think Djokovic will win in his career? 
ADVERTISEMENT
Article continues below this ad