"Like an Arm-Wrestling" – Diego Schwartzman Reveals How to Beat Rafael Nadal and Novak Djokovic
Published 11/11/2020, 2:14 AM EST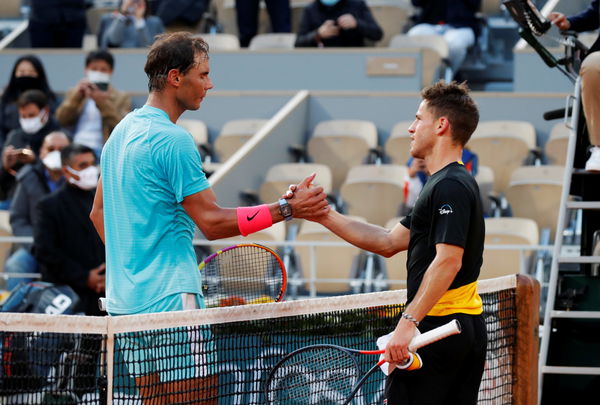 For the first time in his career, Diego Schwartzman will contest as part of the 'Elite 8'. The Argentine star has played his upcoming opponents on numerous occasions before, but the challenge is bigger this time, especially against Rafael Nadal and Novak Djokovic.
As the ATP Finals 2020 is set to get underway, Schwartzman opened up on how the next week could pan out. He knows nothing short of his best would suffice.
"I have to be one hundred percent to beat the Top Ten. If you are not like this it is very difficult to compete at the height of them," Schwartzman said.
ADVERTISEMENT
Article continues below this ad
Schwartzman differentiated between the level of difficulty he is set to face. Against the likes of Djokovic and Nadal, a brief moment of complacency can cost him, even if he is leading the proceedings.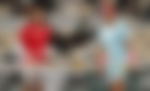 What Diego Schwartzman needs to do against different competitors
"That's why I separate them a bit. Against Rafa and Djokovic you have to play 100% the whole game. As soon as you have an ups and downs they find a crack and come out of the problem that you can generate," Schwartzman expressed.
Schwartzman likened it to an arm-wrestling match. "It's like an arm-wrestling that you win quickly," the 28-year-old believes.
Against the others, Schwartzman feels even if his level drops slightly while he is in the zone, it could be enough to bag a win. At the same time, he will not take things lightly. "But you have to be neat and keep playing well, which is what happened to me against Zverev, against Thiem," Schwartzman said.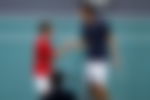 Schwartzman recently lost quite comfortably to Alexander Zverev in the final of the ATP Cologne 2 event. Before that, he won an intense five-setter against Dominic Thiem at the French Open 2020. In a match that saw the momentum swing time and again, Schwartzman upped the ante at the right time.
Why it is difficult to beat Rafael Nadal and Novak Djokovic
Schwartzman's last three matches against Nadal (2) and Djokovic (1) are perfect examples of what Schwartzman meant. In the Italian Open quarter-finals against Nadal, Schwartzman played at his best level throughout the match and won 6-2, 7-5, against Nadal on clay.
ADVERTISEMENT
Article continues below this ad
In the final, Shwartzman could not step it up despite playing very well. Djokovic eventually won rather comfortably with a 7-5, 6-3 scoreline.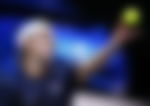 At the French Open 2020, Schwartzman faced an upbeat Nadal in the semi-finals. Despite another good effort from the Argentine, Nadal was just able to keep his level up throughout, and this time the Spaniard won in straight sets.
ADVERTISEMENT
Article continues below this ad
Schwartzman will now wait with bated breath for the ATP Finals draw, which separates the competitors into two groups. He will be keen to make a bigger statement in London.