LION & WOLF: Zlatan Ibrahimovic Pays Visit to Old Friend Novak Djokovic at the ATP Finals 2021
Published 11/15/2021, 8:36 PM EST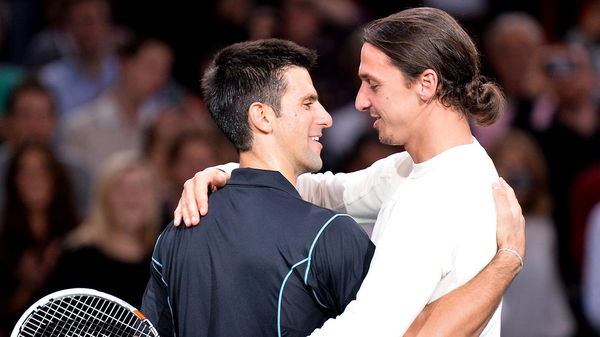 Self-confidence is the key for professional athletes to succeed consistently on the world stage. Its live and kicking examples are tennis ace Novak Djokovic and football great Zlatan Ibrahimovic. Interestingly, the two also have been good friends for a long time and recently reunited at the ATP Finals 2021 in Turin, Italy. 
At present, World No.1 Djokovic is competing in Turin for a record-equalling sixth ATP Finals title. On the other side, Ibrahimovic, who plays striker for the Italian soccer league Seria A's AC Milan, paid a visit to his old friend.
ADVERTISEMENT
Article continues below this ad
Only days ago, the Serbian ace had drawn parallel's between his and the Swedish soccer star's philosophy. No one would have guessed then that the two would be hanging out together soon.
But without any doubt, Djokovic and Ibrahimovic were quite happy to see each other.
Novak Djokovic and Zlatan Ibrahimovic at ATP Finals 2021
In the past, Djokovic and Ibrahimovic have met each other on various occasions. Also, the two have always praised and respected one another's work in their respective courts.
What's more interesting, Djokovic and Ibra have also played tennis together. But this time around, they spent their time talking and laughing.
Naturally, the two great sporting personalities took on Twitter and shared pictures of their meeting. For this, the AC Milan forward had a caption conveying their confidence. Zlatan wrote, "Make us angry, and we'll make you pay."
Likewise, the 20-time Grand Slam champion added lion and wolf emojis in the caption. Novak said, "Always a great pleasure to see you, Ibra! Thank you for visiting us at the ATP Finals."
Tennis-wise, Djokovic started his season-ending championships on a winning note, defeating Casper Ruud in straight sets. As for AC Milan, they are presently second in Seria A based on goal difference.
Who will Djokovic play next in ATP Finals 2021?
ADVERTISEMENT
Article continues below this ad
For the first time in their professional careers, Djokovic and Russian Andrey Rublev will meet in Turin. Hence, both of them will be looking forward to winning this and finishing on top of the group stage.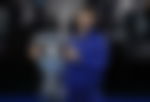 Unquestionably, it would be a power-packed competition between the best backhand in tennis and the bolt striker. Let's see who of the two will make the first mark in their head-to-head battles.
ADVERTISEMENT
Article continues below this ad
Do you think Djokovic will win the ATP Finals this year?
Watch this story: From Roger Federer's to Billie Jean King's: Top Five Most Expensive Tennis Racquets