"Looks Bad Until the French Open": Dominic Thiem's Manager Has Disheartening News for Tennis Fans
Published 02/26/2021, 6:08 AM EST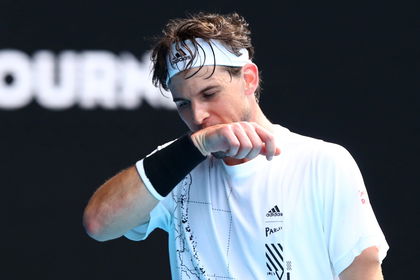 ---
---
One of the positives of the Australian Open 2021 was the return of fans to stadiums. However, Herwig Straka, manager of Dominic Thiem and an ATP Member, has raised concerns regarding this issue.
ADVERTISEMENT
Article continues below this ad
Fans are an integral part of tennis, much like with most other sports. Moreover, players at the Australian Open 2021 were happy to play in front of fans because they had not seen them for over six months.
Moving towards the next tournament, many naturally expected fans to be a continued part of the season. But Herwig Straka has other news.
ADVERTISEMENT
Article continues below this ad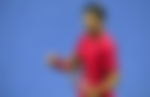 Spectators will return in June, says the manager of Dominic Thiem
For the upcoming tournament, top players will fly to Doha and compete for Qatar Open 2021. Most importantly, Roger Federer will make his comeback there after 13 months away from tennis.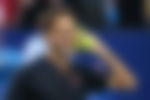 Such news would've ensured a sold-out stadium under normal conditions. But since the coronavirus is still active in many parts of the world, precautions are necessary.
Last year, despite many attempts to find a way to bring in the fans, all tournaments happened behind closed doors. Even in Australia, fans were denied entry for five days.
It seems like there won't be fans at tennis events during the clay season. Herwig Straka, ATP Board member, said: "The tournaments want to play, the calendar for the men is relatively secure. Spectators will probably only return in June, until the French Open it looks bad."

— Nikolaus Fink (@NikolausFink) February 25, 2021
As an ATP member, Straka has insightful information on how things will unfold in the future. Firstly, he emphasized the strength of the tennis calendar. "The tournaments want to play, the calendar for the men is relatively secure," said Dominic Thiem's manager.
However, he highlighted that the news for fans was not as good. "We will probably not have spectators again until June until the French Open, it looks bad.," he explained. Since the players have been playing without fans for half a year, this news might not affect them much.
(Quotes have been translated with Google Translate) Thiem and Federer will be favorites in Doha
ADVERTISEMENT
Article continues below this ad
The Swiss maestro has never played a professional match in absence of the spectators. He has also not played a single tournament under quarantine conditions. Therefore, Doha will be a big challenge for Federer. But considering his eagerness to return to court, he should do well all the same.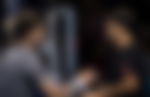 Thiem and Federer are the two top seeds in the Qatar Open 2021. They will surely bring great entertainment to millions of fans around the world who can catch them live on TV or the Internet. The tournament is scheduled to run from March 8 to March 13.
ADVERTISEMENT
Article continues below this ad