"Lowest in 20 Years": Roger Federer Reveals Surprising Stats From Wimbledon Championship 2021
Published 08/27/2021, 1:03 AM EDT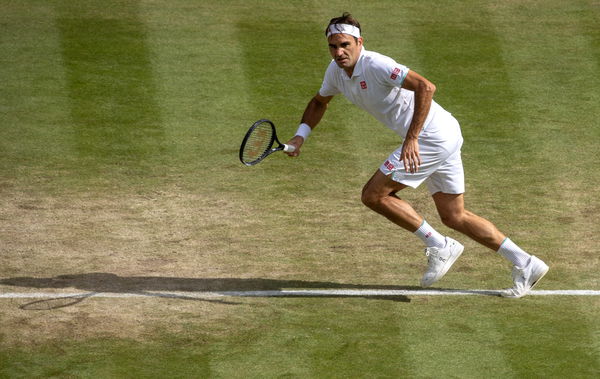 ---
---
Tennis fans are gearing up for the season finale in New York, anxiously waiting for the commencement of the iconic US Open. With a star-studded lineup preparing for its battles, fans are sure to witness some breathtaking tennis.
ADVERTISEMENT
Article continues below this ad
However, as they giddy up for entertainment, they also mourn the absence of a certain legend. Although not on-court, Roger Federer bought ease to fans, appearing in yet another informative video.
ADVERTISEMENT
Article continues below this ad
Simply put, the Swiss international is a legend of the game. With generations passed and for those to come, Roger Federer remains the poster boy for everything tennis is about. Rightly so, not just for his accolades and broken records but for his sheer knowledge of the craft, the veteran is a living embodiment of the sport.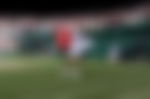 Notably, putting his expertise on display, Roger met with wheelchair tennis icons, Shingo Kunieda, and Gordon Reid. In his fun fact conversation, the 40-year-old dates back to his playing days and how things have changed ever since.
A lesson on how to play better on the grass with Roger Federer
The Swiss 'G.O.A.T' has lived a decorated career. Out of his 20 Grand Slam titles, 8 of them have come on British soil at the 2021 Wimbledon Championship. Hence, safe to say, he knows a thing or two about the grass court. Speaking to Shingo and Reid in a visual setting, both of whom are preparing for the Paralympics, Roger had some advice to offer. Notably, he also revealed a lesser-known fact from this year's Wimbledon tournament.
Roger said, "Yeah, I mean, me personally, I think if you're obviously struggling to use your defense skills more on the grass court, then I think the best defense is going into offense. Now, offense obviously means taking more risk and taking into consideration more mistakes."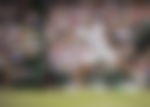 "Back in the day, 20 30 years ago, we always said to hit a volley is better than to hit a passing shot. Now with the grass, it changed and made it so much easier to play with the baseline that's why I saw a statistic before the final there was only 4 percent of serve and volley played at Wimbledon this year which is the lowest it's ever been in the last 20 years which just shows that you can play better from the baseline," he added.
Watch This Story: How Roger Federer, Rafael Nadal, Novak Djokovic, Serena Williams, and Others Travel
Fierce and fearless, that's the key
Roger also talked about the importance of trusting your instincts and backing your decision in the game, especially on the court. He said, "In my mind, on grass, you are not allowed to second-guess yourself."
"You have to go with your first big decision and then be very strong about it. You have to say 'ok this is my decision. I went with it. I made a mistake, it didn't work out. Fine, I'll try again.' Just go point from point like that."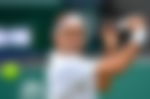 "Because the problem is, if you keep flip-flopping and say like now, 'I'm going to play safe and then now I'm going to go for it,' you are going to get caught in between. And you're going to be more frustrated, in my mind," he further explained.
ADVERTISEMENT
Article continues below this ad
Undoubtedly, as much as a delight it is to hear Federer talk tennis, fans would jump at a chance to see him grace the court again. Roger recently announced his withdrawal from the US Open 2021. Citing injury concerns, he announced that he would spend the rest of the season on the sidelines.
ADVERTISEMENT
Article continues below this ad
The maestro, who only recently turned 40, has unfortunately spent more time in rehab than on the court this season. Hence, even as his craft remains as good as news, fans reminisce over his backhand, doubting if they'll ever see it again.