"Many Guys Are Arriving": Diego Schwartzman Reveals Rafael Nadal's Threats at 2020 French Open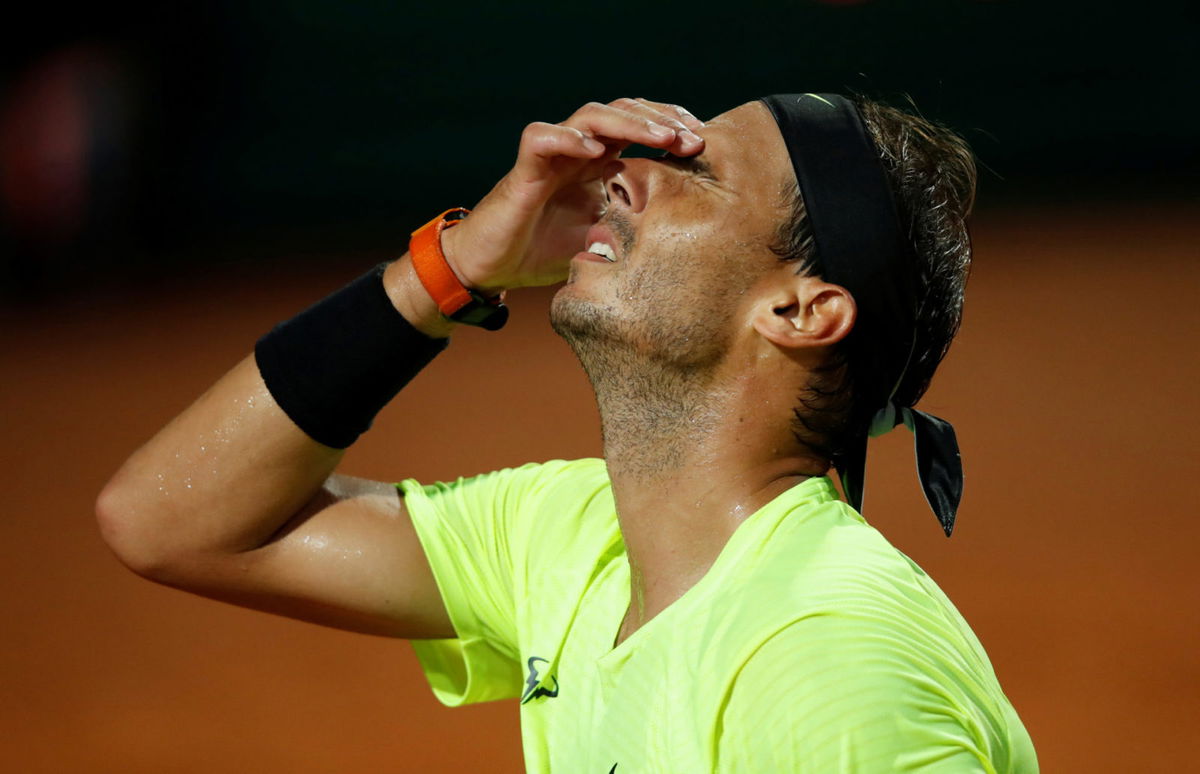 28-year-old Diego Schwartzman had a sensational outing at the 2020 Italian Open. The Argentinian faced challenging opponents throughout, and his biggest win possibly came when he defeated Rafael Nadal in the quarterfinals. With the 2020 French Open fast approaching, who seems to be the favorite in Schwartzman's mind? 
After making it till the finals, Schwartzman lost to World No.1 Novak Djokovic in the Rome finals. After enduring the 5-7, 3-6 defeat, the #13 seed sat down for his post-match press conference, where he was asked a question about Roland Garros.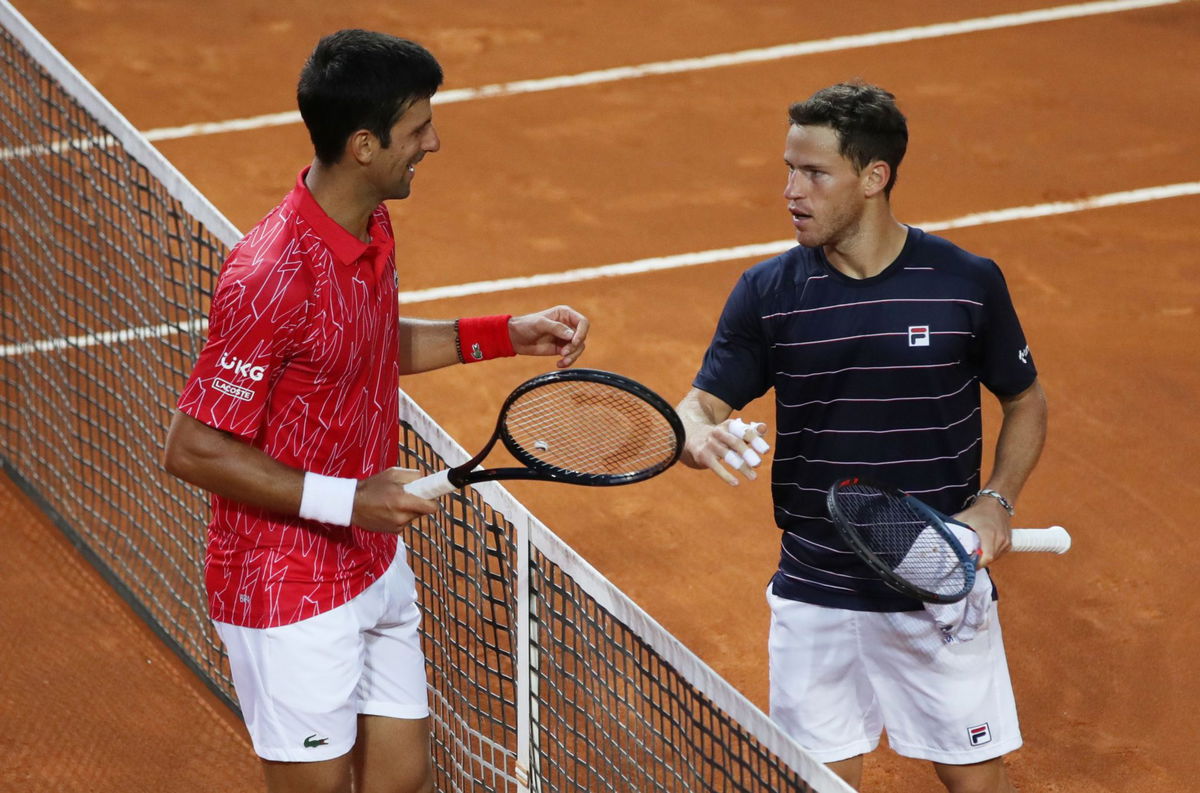 A reporter sought Schwartzman's opinion on the French Open favorite this year, and we've pretty much been hearing the same name over the year. The 5'7" did answer the question, but favored both parties who were in the discussion. Here's what he said: 
"It's a difficult question," Schwartzman replied. "Novak didn't lose a match on court this year. Happened to him the default but not losing in a whole match, I mean, normal match this year. So he's going with a lot of confidence and knowing that."
Schwartzman predicts Novak Djokovic to end the reign of Rafael Nadal 
Whenever the ATP calendar arrives at French Open, we all know who the favorite is. No other athlete has managed to win 12 titles in Paris, except Rafael Nadal. There's a reason why he's the 'King of Clay,' but is his reign on the verge of being taken down? 
Diego Schwartzman stunned Rafa by defeating him in straight sets at the Italian Open. The clay-court is Rafa's forte, but no one expected him to go down 2-6, 5-7 as fans were eagerly awaiting a matchup between Nadal and Djokovic in the finals. 
Speaking about Rafa's dominance in Roland Garros, Diego Schwartzman stated the obvious. "And Rafa is the king. It's his house. He went to Roland Garros many years playing good, sometimes not playing his best and he won. He won 11 or 12 times."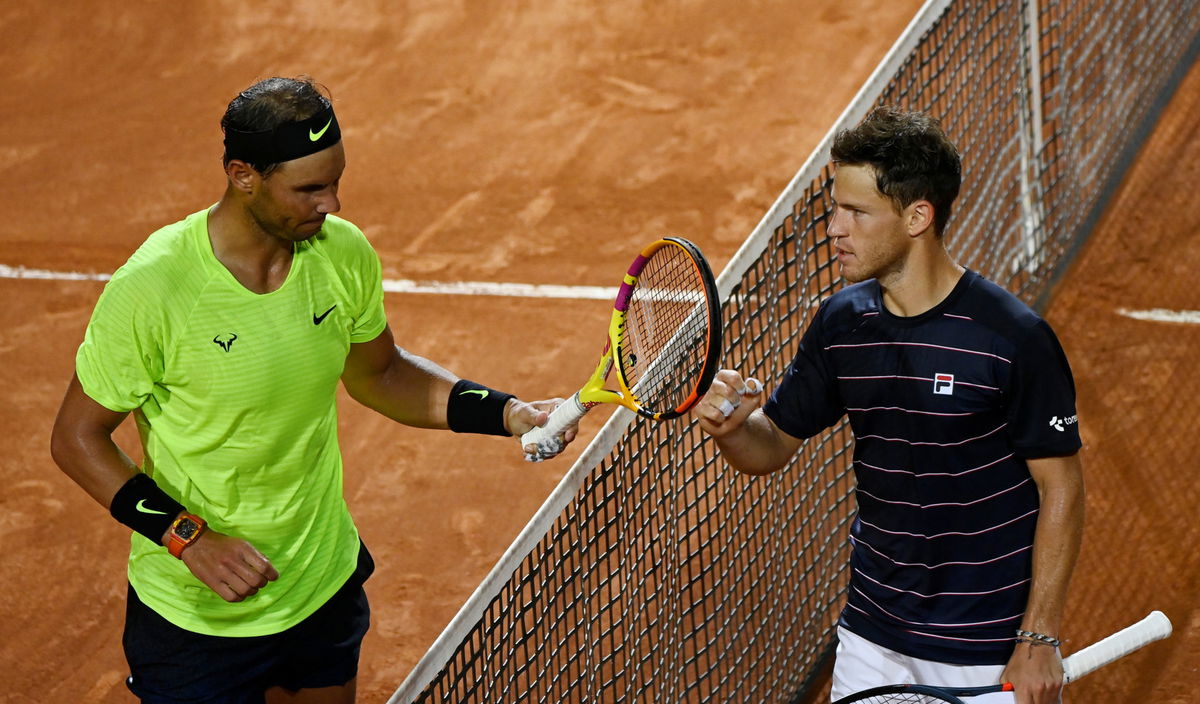 But, the 28-year-old does think that Nadal can be beaten on clay. In fact, he became the latest one to join a rare list of achievers. "It's a difficult question. I think Rafa is always there, the guy who is going to win. But Dominic, Novak, many guys are arriving, playing good matches on clay," Schwartzman said talking about the Fench Open contention. 
The 2020 French Open qualifiers are underway, and we can expect the tournament to commence in full swing in a matter of few days. The main question remains to be answered: Who will be the last man standing in the men's singles?