Maria Sakkari Reveals How Her Mother Helped Her to Absorb Pressure After Victory at US Open 2020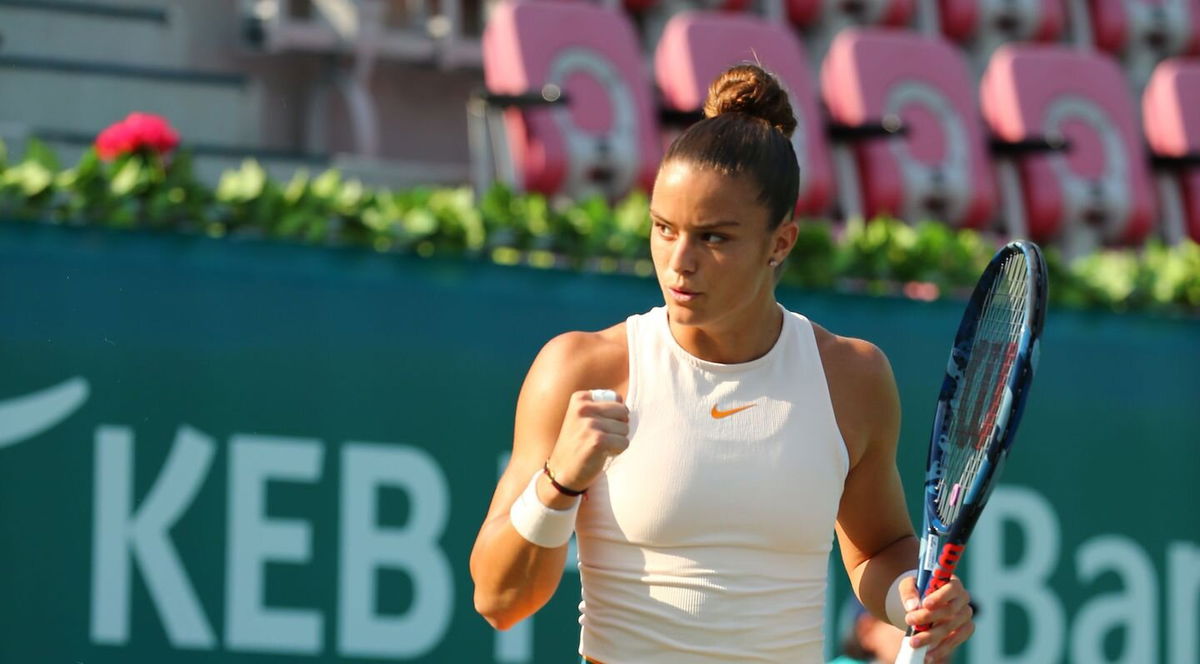 The WTA circuit is blossoming with young stars making their presence felt at the biggest events. One of the brightest talents is 25-year-old Maria Sakkari, who has certainly carved a path for herself in women's tennis. Sakkari's mother Angeliki Kanellopoulou was a professional as well, who is now giving her daughter advice on shaping her tennis career. 
Maria Sakkari is a tremendous athlete, gradually winning her way to the top of women's tennis. She had a wonderful Western and Southern Open this year, where she beat Coco Gauff in the first round and probably won the biggest match of her career in R16. 
She outplayed 23-time grand slam champion Serena Williams in three sets to win a ticket to the quarterfinal. Even though she faced defeat in the last eight, a win against Serena is always a memory to cherish, considering the intensity she can bring to a game.
Back to back @CincyTennis quarterfinal appearances! 🤩 @mariasakkari defeats Williams, 5-7, 7-6(5), 6-1.#CInCyTENNIS pic.twitter.com/MS4ckFnACD

— wta (@WTA) August 26, 2020
Now, in the 2020 US Open, Sakkari has booked a place for herself in the fourth round, with a commanding victory over #15 seed, Amanda Anisimova. Following the victory, Sakkari was asked about the type of advice she receives from her mother, and the 25-year-old replied to the question without any hesitation. 
Maria Sakkari receives advice from her mother that makes her realize the beauty of life
Since Sakkari's mother also played tennis professionally, one could expect her to always be on her daughter's back, constantly giving her tips on how to improve her game. But Angeliki Kanellopoulou is different. She wants her daughter to enjoy the life that she has, as much as possible. 
After her third-round victory over Anisimova, Sakkari sat down with the media for her post-game press conference. There, she was asked about the most valuable piece of advice that she has even received from her mother. 
"It's going to sound a little bit silly, but since I was a young kid I was putting a lot of pressure on myself. That's the way I was as a character. So she would be like, just go hit and enjoy it," Sakkari said. "It sounds enough very common, but that's the thing she has been telling me since I was 11 and up until today."
#MomGoals pic.twitter.com/hAH7xNchzA

— Reem Abulleil (@ReemAbulleil) September 5, 2020
Sakkari further added to her response by revealing how her mother follows a relaxed approach to her career. "To be honest now, she's even like, Come on, and if you lose, what happens? For example, in Palermo, she didn't want me to go there because she was scared of the virus," Sakkari continued. "So before the match, she said, You know what? Even if you lose, I don't care. You can come back home safe (smiling)."
"She's super relaxed and she really wants me to enjoy because she knows that doesn't last forever," Sakkari added. As a mother, Kanellopoulou is being the best version of herself. She is super-caring about her daughter's career. At the same time, she understands that Sakkari has to travel through these moments in her life, to gain experience.