Martina Navratilova Says Next-Gens Are 'Not As Good' As Roger Federer, Rafael Nadal and Novak Djokovic
Published 08/14/2021, 1:28 AM EDT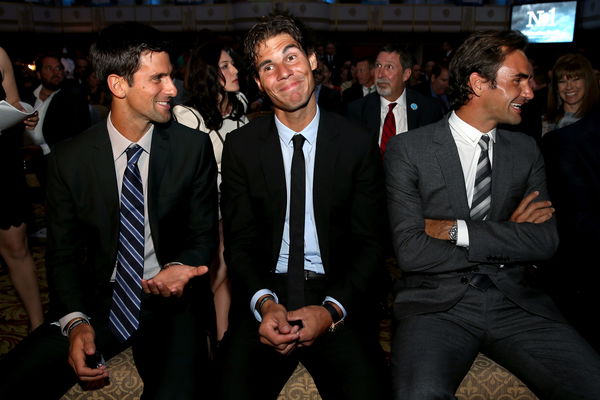 ---
---
The comparison between tennis' big three – Roger Federer, Rafael Nadal, Novak Djokovic – and next-generation players is one of the ever-growing conversations of the sport. Taking it further, the 18-time Grand Slam champion Martina Navratilova explained why the big three are better than the next crop of players.
ADVERTISEMENT
Article continues below this ad
First of all, the tennis legend straight out mentioned that the big three are a level above the next generation. Navratilova also explained how Federer, Nadal, and Djokovic dominate even when their game is "a little off." But above all, she acclaimed the big three's mental toughness as the differentiator factor.
ADVERTISEMENT
Article continues below this ad
Martina Navratilova on Roger Federer, Rafael Nadal, Novak Djokovic vs the next generation
Despite being a Grand Slam champion, Dominic Thiem has not been able to keep the consistency up. Similarly, Grand Slam finalists Daniil Medvedev, Alexander Zverev, Stefanos Tsitsipas, and Matteo Berrettini fall short compared to the triumvirate of tennis.
Speaking to the Tennis Channel, the retired professional hailed, "These younger players are just not as good as the Big Three. Those three are just on another level. They are amazing."
Furthermore, Navratilova highlighted the next generation's lack of resolution when facing a lower-ranked opponent. According to her, Fed-Rafa-Nole understands how to win matches with 60%-70% of their best game.
"The chasm between them and the 20th or 30th-ranked player is that much bigger than it is for these other players. Even on days when they are a little off," Navratilova added.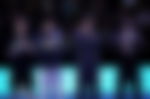 Ultimately, she acclaimed their mental fortitude as the reason they can pull off victories with less performance. She stated that such a mindset comes "from the confidence of knowing you're better."
Thiem, Tsitsipas, Zverev, Medvedev, Berrettini indeed have a lot to prove. Interestingly, they have considerable opportunities coming up in Cincinnati and New York.
Watch this story: Serena Williams, Novak Djokovic and Other Tennis Stars Funny Moments With Their Kids
Federer, Nadal, Djokovic race to become 21 Grand Slam winner
ADVERTISEMENT
Article continues below this ad
Unfortunately, the big three will not be playing at the upcoming Western and Southern Open in Cincinnati. Thus, the next generation can use this time to build up for the year's last Grand Slam tournament, the US Open 2021.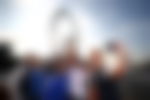 Moreover, Federer, Nadal, and Djokovic will be working hard on lifting their 21st Grand Slam title in New York. Against that, a next-generation player must try to rise and stop their dream.
ADVERTISEMENT
Article continues below this ad
Although the tennis world is waiting for the torch to pass on, it hasn't happened as of now. Only time will tell when or if the next generation players will come outside the shadow of the three living legends.