Matteo Berrettini Commemorated By President Sergio Mattarella After Creating Italian History
Published 07/13/2021, 12:00 AM EDT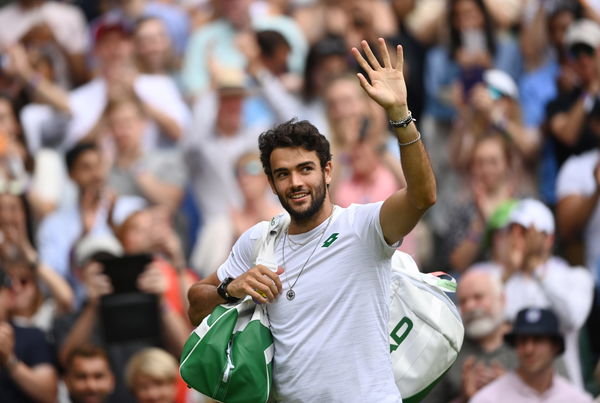 ---
---
The tennis world backed Matteo Berrettini as he appeared in his maiden Grand Slam final at Wimbledon 2021. The Italian gave a tough fight to World No.1 Novak Djokovic, who is at the top of his game currently.
ADVERTISEMENT
Article continues below this ad
A monumental throw of the dice by Matteo Berrettini
The 7th seed Berrettini managed to take the opening set off Novak in a resilient comeback. Sadly though, Berrettini didn't have enough left in the tank.
ADVERTISEMENT
Article continues below this ad
Djokovic brought out his best tennis to tame the Italian bull in four grueling sets. Despite looking very nervous at the start, the inspiration from the crowd fueled Matteo's tennis as the match shaped up.
The Roman powerhouse had the spirit of a lion, which even Djokovic applauded. The Centre Court crowd was treated to sporting royalty of the highest quality. One of the top players of the 'Next Gen', Berrettini pummeled an astounding 57 winners past Djokovic, who is arguably the best defensive player that the sport has seen.
It was a glum ending for Berrettini, but the never-say-die attitude of the Italian gained him plaudits all over the globe.
President Mattarella applauds Berrettini's achievement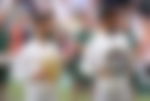 In honor of his excellence on and off the court, Italian President Sergio Mattarella had a public ceremony to award Berrettini's efforts. On a night when the Azzurri clinched the European Championships at Wembley, Matteo's performance was brushed under the carpet.
ADVERTISEMENT
Article continues below this ad
However, it was a great gesture from the President, who made sure that the efforts of the Italian didn't go unnoticed. Both the national football team and Berrettini gathered and were commemorated in a joyous celebration of Italian sport.
ADVERTISEMENT
Article continues below this ad
Being his first ever major final, it was understandable that Berrettini probably did not have the best of outings. But the World No.8 will surely strive to feature more often on the big stages. Already being a US Open semifinalist, Berrettini will look to improve on that performance in this year's US swing.