Meme Monday: Twitter Erupts as Rafael Nadal Loses Most Prestigious Sports Record to Hotdog Eater
Published 07/05/2021, 5:21 AM EDT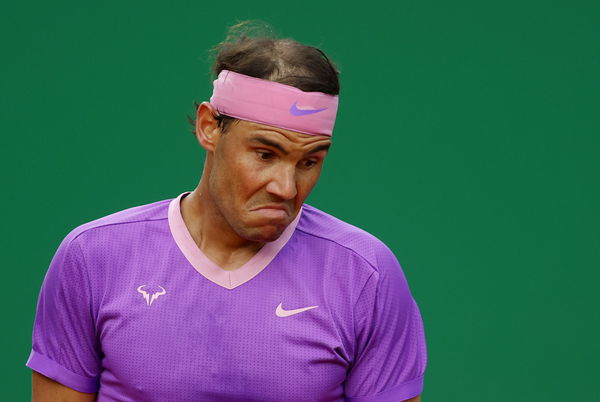 ---
---
Rafael Nadal has finally been dethroned from his title and is no longer one of the best in the world. According to SportsCentre's most recent tweet, there is a new entry in the 'Big 3' conversation. An "athlete" has beaten Nadal to the most championships tally and claimed the title of the ultimate 'G.O.A.T.'
ADVERTISEMENT
Article continues below this ad
In a tweet both shocking and hilarious, Rafael Nadal, alongside sports entities like Margaret Court, Bill Russell, and Henri Richard, fell short of the great, Joey Chestnut. Chestnut's record? Eating 76 hot dogs to celebrate the fourth of July. Clearly, none of them could ever beat him, even if they tried. Reacting to this bizarre piece of news, Jessie Pegula took to Twitter.
ADVERTISEMENT
Article continues below this ad
Rafael Nadal who?
Beating his own previous record, Joey Chestnut made history on Sunday. The American competitive eater gulped down 76 hotdogs like Skittles, with the crowd going wild with every bite. The tweet from SportCentre defines his apparent dominance over some absolute greats who could never replicate a similar performance. Fellow American tennis star, Jessie Pegula was in splits as she shared the tweet with tears of joy, to say the least. Former Australian tennis international, Rennae Stubbs Oly, couldn't keep it together either, as she shared the hilarious tweet herself.
Tennis fans from all over the world took to Twitter to share the hilarious news. While some expressed their enraged emotions after watching their favorites lose, the majority commented in a light-hearted manner. With no Wimbledon action on Sunday, watching these reactions still made for an entertaining weekend. Brimming with banter and sarcasm, Twitter was flooded with memes as they couldn't believe the comparison of their 'G.O.A.T's to a hotdog eater.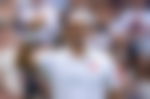 — Vann "Just take that L" Pugh (@themadlineman) July 4, 2021
DRUG TEST HIM!!!!

— That Nick Guy From Tik Tok (@ThatIsSoNick) July 4, 2021
Wimbledon action returns today
Round four of the Wimbledon Championship 2021 commences today. As meme Monday turns into manic Monday, all eyes turn to the grass courts. From Novak Djokovic to Sebastian Kroda and Denis Shapovalov, the players will go head to head against their counterparts, aiming to make it further into the tournament.
ADVERTISEMENT
Article continues below this ad
Recovering from a rather humorous weekend, fans now get to watch their favorites battle it out on the court. However, regardless of any result, fans on Twitter already have their undisputed champion and you can't change their mind – unless, you can eat 77 hotdogs, all at once.
ADVERTISEMENT
Article continues below this ad
Watch this story: Roger Federer, Serena Williams, Novak, Djokovic and Andy Murray- first strike at Wimbledon Championship 2021