'Mix Between Many Things': Daniil Medvedev's Coach Reveals the Secret Behind Their Successful Partnership
Published 12/20/2020, 12:30 PM EST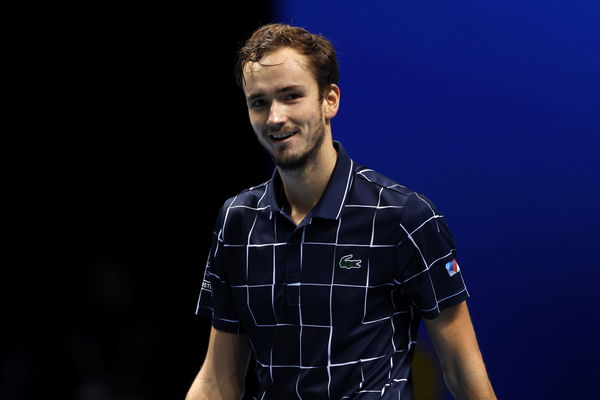 ---
---
Behind every successful athlete is a coach who toils hard to attain perfection. Coaches in the tennis world play a huge part in shaping players and implementing new techniques to suit their styles. Daniil Medvedev should consider himself lucky to have found such a person to mentor his professional career. 
ADVERTISEMENT
Article continues below this ad
Medvedev has been training with Gilles Cervara since 2017 and the results have been phenomenal. Coach Cervara has certainly elevated the Russian's game since he took charge. A part of the success can also be attributed to Medvedev's relocation from Russia to France. 
Cervara made the Russian move to France to gain better exposure under his coaching. The Frenchman runs an academy called 'Elite Tennis Centre' in Cannes and Medvedev has been playing extremely well since joining hands with Cervara. 
ADVERTISEMENT
Article continues below this ad
Coach Cervara reveals why his relationship with Daniil Medvedev is reaping massive success
Daniil Medvedev is probably the most improved player in the last three years. He has won nine titles in his career and two of them came in 2020. Though the count has dropped from his 2019 season, Medvedev captured the ATP Finals title to cap off the year in spectacular fashion.
"There are so many points to explain why our partnership is a success. I would say the main point is the good connection we have together. This connection is a mix between many things: I think I understand Daniil, the way he thinks, the way he works," Cervara said when asked about the secret behind their success. 
Gilles Cervara won the ATP Coach of the Year Award in 2019 and has been nominated for the same this year as well. He can create history by winning the award in 2020 and become the first person to win it in a consecutive fashion.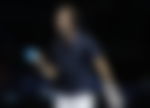 How does Cervara approach his coaching duties?
Cervara gives plenty of freedom to Medvedev which helps him gain confidence and burst out his talent on the court. It is a coach's duty to identify what motivates a player and apply the method until they find success. 
"I think our connection is a good one to make him be at his optimal level all the time. To find the best way he can work, the best way he can play, and to put him in the best conditions to prove his quality – I think that's a part of my coaching, to make him succeed," Cervara added. 
ADVERTISEMENT
Article continues below this ad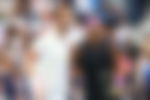 Daniil Medvedev has transformed into a phenomenal player and much of the credit goes to coach Cervara. The Russian powerhouse is one of the most unbreakable players on the ATP tour and we've already witnessed him weaving magic on the court. 
Winning a Grand Slam will definitely rank as a priority in Medvedev's 2021 calendar. He reached the final of US Open 2019 which remains his best-ever performance in a Majors tournament. Will Daniil Medvedev clinch a Grand Slam in the upcoming season? 
ADVERTISEMENT
Article continues below this ad