'Mix of Tennis and Lifestyle': Benoit Paire Makes Major Revelation About 2021 Season
Published 02/08/2021, 4:30 PM EST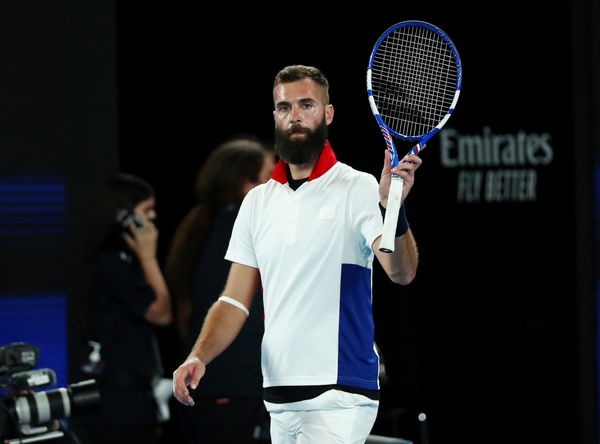 ---
---
Benoit Paire did not have the happiest of endings to his Australian Open 2021 campaign, as not many people expected him to crash out as early as the first round. On the brighter side of things, Paire recently ended his partnership with Lacoste and mentioned that he's set his mind on creating and wearing his own clothing brand this year! 
ADVERTISEMENT
Article continues below this ad
Benoit Paire is turning into a designer/athlete! 
Paire maintained a thick connection with the 'Lacoste' brand in terms of understanding, but all things must unfortunately come to an end. The Frenchman struck a deal with Lacoste back in 2012 but informed in December 2020 that he's leaving them after eight years.
ADVERTISEMENT
Article continues below this ad
Paire then surprised everyone with his decision when asked recently about his apparel choice for the 2021 ATP Tour. The 31-year-old informed there are works going on to create his own clothing brand. Of course, he'll be the company's ambassador, and it is also quoted to be a "a mix of tennis and lifestyle." 
What's more enticing is that Benoit Paire mentioned that his brand's logo will be a cocktail glass! Paire's collection is yet to hit the market, and it should be noted that Lacoste too, was first created by a French tennis player. Look how they're flying now!
Paire fired shots at Australian Open 2021 organizers
Since he's no longer in the tournament, Benoit Paire took major shots at the Australian Open for their shortcomings. Paire prepared for the Australian Open by taking part in the ATP Cup, but the Frenchman still lacked the intensity to go out and compete in a Grand Slam. 
"It's all well and good their tournament, but for me, I think it's cr**, and what happened is shameful," Paire told L'Equipe after the loss (Quotes translated from French via Google). 
"A truncated preparation, truncated matches. To me, this is scandalous," he further added. 
ADVERTISEMENT
Article continues below this ad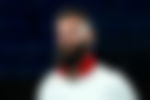 There were massive obstacles that Tennis Australia had to get past, in order to host the Grand Slam. Paire was a victim of the 'hard-quaratine,' which meant he couldn't leave his room until a certain period of time. 
"No. Me, I did not sign for that! I signed up for fourteen days where I can train, something where, precisely, there weren't many people on the flight so that, in the case of an infected person, there would be only one 'only one small section concerned," Paire mentioned. 
ADVERTISEMENT
Article continues below this ad
Paire lost in the first round to Egor Gerasimov, a Belarusian player who's ranked No. 79 in the world. It was a shocking loss indeed, but the Frenchman would look to improve, as the season has just begun.