"Don't Really See the Downside": Andy Roddick Backs ATP For Encouraging Tennis Players to Get COVID-19 Vaccine
Published 04/03/2021, 7:10 AM EDT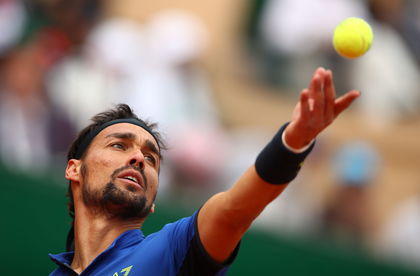 ---
---
Former Grand Slam champion Andy Roddick has weighed in on the raging debate on whether tennis players should take the COVID jab. In a unique move to push more players to take COVID vaccines, the ATP has announced that those who have received the jab will be accorded preferential treatment at the upcoming Monte Carlo Masters.
ADVERTISEMENT
Article continues below this ad
The move is being seen, in some quarters, as a pressure tactic to bring the fence-sitters or players still undecided on whether to take the vaccine onboard.
Andy Roddick says it is the 'logical next step' for tennis players to get vaccinated
ADVERTISEMENT
Article continues below this ad
One of the perks for the 'vaccine-optimist' players at the calendar clay-court event is that they will be allowed to take five hours out of their mandatory self-isolation every day and use it for preparation.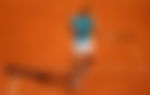 Secondly, players and staff who have received the jab won't be seen as 'close contacts' even if found to have been around someone who goes to test positive for the virus.
However, all participating players would have to submit themselves to mandatory and random tests during the tournament, and not even the immunized ones would be treated as exceptions on this count. The ATP, it is understood, will put together an exemption list of players who have been administered vaccine shots.
On whether players should shake off their diffidence and take the jab to avail the benefits, Roddick said it is the "logical next step" and not so much about "perks".
"Based on efficacy rates in the real world, it's less of a risk to have vaccinated players versus testing people and having false positives and false negatives and who knows what," the 2003 US Open champion said.
Andy Roddick says if he was in a locker room, he'd feel safer around players who are vaccinated
While the ATP's move has evoked sharply polarized opinions, Roddick called it "fair". Roddick added that if he was in a locker room, he would want to know which players are vaccinated as he would feel "safer around" them.
"I don't really see the downside with this at all", Roddick said, adding that while immunized players would still "get tested" once they show up in Monte Carlo, they won't have to stay cocooned 24 hours inside their hotel rooms. 
ADVERTISEMENT
Article continues below this ad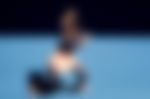 Amid the perceived hesitancy on the circuit, current women's World number 2 and reigning Australian Open champion Naomi Osaka recently voiced willingness to take the vaccine shot.
ADVERTISEMENT
Article continues below this ad
The Masters this year will feature the who's-who of men's tennis, including Rafael Nadal, Novak Djokovic, and defending champion Fabio Fognini.